Are you searching for dental work right across the Arizona-Mexico border? Getting Dental Work in Nogales, Mexico, is an excellent choice in that case!
Moreover, if you are pressed for time and want to save up on flight tickets, it is the ideal destination!
Watch on YouTube: "Ultimate Guide to Dental Tourism in Nogales"
Dental Tourism in Nogales
The border town gives you a great bargain on all dental treatments, even for costly procedures such as dental implants.
Unlike in its twin city Nogales, USA, a dentist in Nogales, Mexico, can save 60-70% on dental work.
Apart from this, it is a convenient border location famous for its cheap and colorful Mexican handicrafts.
In short, a dental trip to Nogales makes you cross the border with heavy bags and a great smile!
What Is the Cost of Dental Work in Nogales, Mexico?
There is a global talk about affordable and high-quality dental care in Mexico.
For instance, the price of a dental implant (with abutment) in Nogales, Mexico, is $1,000.
The same in the US would cost you $5,000, almost five times the price in Nogales.
In the cost comparison table, you can find out how much it is to get your teeth done in Nogales, Mexico.
Cost of Dental Work in Nogales, Mexico (USD)
Procedure
USA
Nogales
Titanium implant (with abutment)
$5,000
$1,000
All-on-4 Implants**
$24,000
$10,000
All-on-6 Implants**
$28,000
$12,000
Same-day implants
$5,000
$1,500
Porcelain Fused to Metal Crown (PFM)
$1,100
$500
Porcelain Crown
$2,000
$600
Zirconia Crown
$2,000
$700
Ceramic Crown
$1,500
$600
Veneer (Composite)*
$1,500
$400
Laser Teeth Whitening
$1,500
$125
RCT (Molar tooth)
$1,500
$300
Fixed clear braces
$6,000
$2,000
Invisalign**
$7,000
$4,000
Filling (Composite)*
$250
$40

*Per Tooth **Per Jaw
The all-on-four implant procedure in Nogales would cost you $10,000. In contrast to paying $24,000 in the US for the same.
Cosmetic procedures, such as veneers, cost $400 in Nogales. The same in the USA would cost $1,500.
Naturally, you must be wondering if you can get high-quality work while saving 60-70%? The short answer is yes!
Savings on your dental tourism trip are due to cheaper salaries of the dentist, [1] cheap cost of living, [2] and a bargain on currency exchange. [3]
Seeking low-cost dentistry that restores your smile?
Yes, please!
Popular Dental Procedures in Nogales Sonora, Mexico
With the ease of cross-border travel, getting dental treatment in Nogales is a feasible option.
Procedures such as braces or aligners that require multiple visits are also in demand due to the nearby location.
Listed below are a few sought-after treatments to pick from at a Nogales dental clinic.
---
Dental Implants in Nogales, Mexico
Dental implants are a fixed replacement for your missing teeth. The screw replaces the root, and the cap replaces the crown.
You can get a single implant, multiple implants with a bridge, an all-on-4, or full mouth rehabilitation.
With advancing technology, you can get same-day dental implants as well.
Dental implants in Nogales, Mexico, come at an affordable price. You get premium work at 30% of the prices in the states.
In the U.S., the prevalence of dental implants is expected to increase to 23% by 2026. [4]
Moreover, there is always an ongoing debate about All-on-four Tucson, AZ vs. All-on-four Nogales, MX.
The cost of all on 4 dental implants in Nogales, Mexico is $7,000.
In contrast, you would have to pay $24,000 for all-on-four in Tucson, AZ.
This price difference only arises due to the inexpensive cost of living.
The quality of brands used is similar to that back home.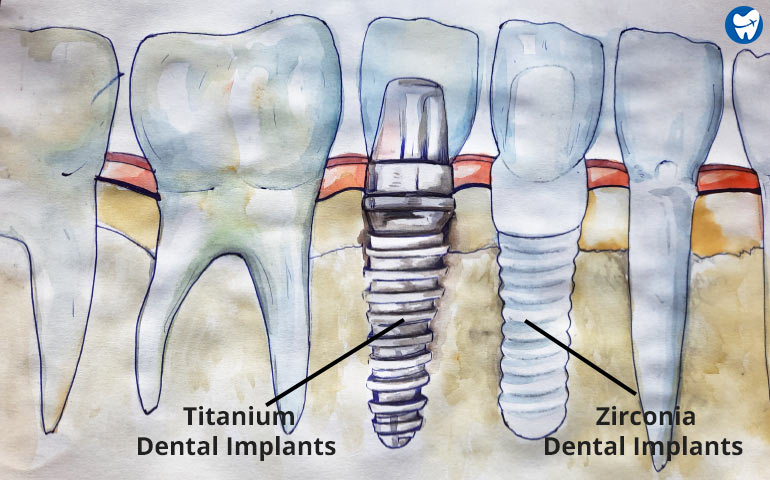 Titanium and Zirconium Implants
---
Dental Crowns and Bridges in Nogales, Mexico
Dental crowns are often placed after a root canal treatment, over an implant, or for a tooth that requires extensive restoration.
They are made up of different materials such as all-metal, Zirconia, PFM, Ceramic, and porcelain.
While choosing a crown, aesthetics, durability, strength, and cost are essential to consider.
For multiple missing teeth, dental bridges are placed.
In Nogales, Mexico, a zirconia crown would cost $700, 30% lesser than the US.
A ceramic crown would cost $1,500 in the US, whereas in Nogales, MX, the same costs $600.
A crown in Mexico can save 60-70% on what it would cost you back home!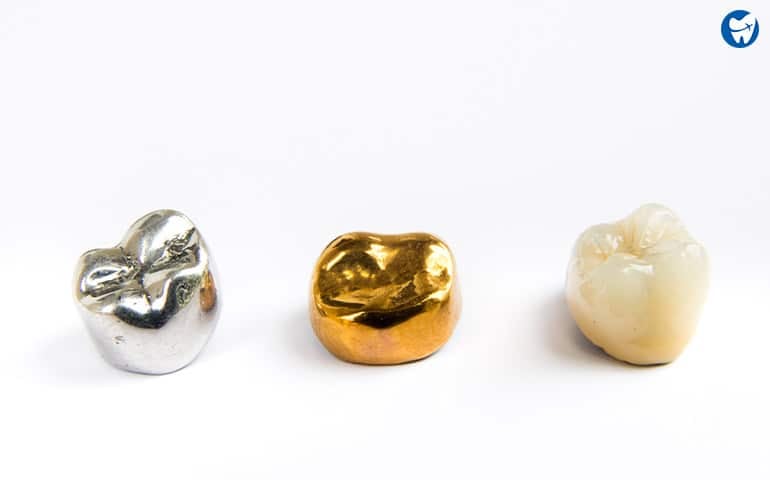 Types of Dental Crowns
---
Braces in Nogales, Mexico
Braces come to the rescue when irregularly placed teeth are to be aligned.
Conventionally brackets and wires were used to bring the teeth in place.
Recently, clear aligners have made the procedure cosmetically appealing.
This treatment requires multiple visits to the clinic, so opting for braces in a foreign country seems like a dream.
Nonetheless, Nogales, Sonora, comes to your rescue.
The location of the border town makes it a convenient journey for multiple visits.
But the question is: How much are braces in Nogales?
In Nogales, braces can cost up to $2,000. The same in the U.S. would cost you a whopping $6,000.
Even an expensive treatment such as Invisalign costs $4,000 in Nogales. The same in the U.S. costs $7,000.
Clear Aligners
---
6 Reasons To Choose Dental Work in Nogales, Mexico
Located on the US-Mexico border, Heroica Nogales is preferred by many for their dental treatment.
Here are the top 6 reasons you should choose dental work in Nogales, Mexico:
Low-Cost Dental Work
Dental work in Nogales is about one-third of the price you pay in the states.
Due to the lesser cost of living and currency exchange value, dental treatment is a great bargain.
High-Quality Dental Care
Dental care is carried out using globally trusted brands.
Treatments performed on patients are in a strictly sterilized environment.
Experienced Dentists
Nogales dentists have over 10 years of experience under their belts.
Moreover, they are certified and internationally trained.
Our recommended clinics use up-to-date technology. Above all, the swift techniques ensure prompt delivery of services.
Border Location
Nogales Sonora actively promotes dental tourism.
The easily accessible location, along with cheap shopping destinations, add a feather to the cap!
Excellent Travel Connectivity
The city is a stone's throw away from the state of Arizona. Tucson, Sierra Vista, Miracle Valley, and Arivaca in Arizona are some nearby cities.
You can drive down, park your car at Nogales, Arizona, and walk across the border.

Distance from Major U.S. cities to Nogales, Mexico
Best Dental Clinic in Nogales, Mexico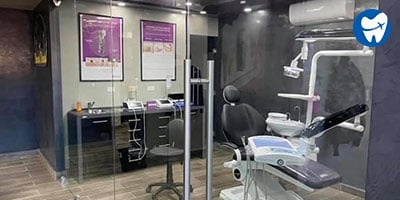 Padre Nacho 680, Centro, 84000 Nogales, Son., Mexico
Mon - Fri 9 AM to 6 PM, Sat 2 PM
Located approximately 1 mile from the US-Mexico border, Desert Dental delivers world-class dental treatment.
The clinic has the latest diagnostic equipment and experienced dental staff to cater to your dental needs.
They use Hiossen by Osseum implants, a world-renowned brand.
The clinic follows steam and chemical sterilization techniques, as the patient's safety is their topmost priority.
Each floor has a sterilization station.
Furthermore, they assist you with the necessary paperwork to obtain reimbursement from the insurance company.
Why Choose a Nogales Dentist?
Americans come to Nogales for various dental treatments.
Ranging from dental veneers to braces and even implants, a dentist in Nogales Sonora, Mexico furnishes you with multiple treatment options.
With the proper guidance and thorough research, you can find the best dentist for your dental work in Nogales, Mexico.
Best Dentist in Nogales, Mexico
---
Dr. Hiram Ignacio Vazquez
13 Years of Experience
DDS
Expertise
Implants, All on 4/6/8, Oral surgery, Extractions
Education
Universidad Autonoma de Baja California
Chief dentist at Desert Dental, Nogales
Celebrated member of the International Congress of Implantologists
For those who require assistance for a pick-up drop service from the border to the clinic, Desert Dental comes to their rescue.
Just inform them one day before your appointment, and they ensure a safe service.
Watch on YouTube: "Free Border Pick-Up at Nogales"
The pick-and-Drop facility at the border
Testimonials
Watch on YouTube: "Quality dental implants at Nogales"
Implant placement at Desert Dental in Nogales, Sonora
Nogales v/s Los Algodones? Discover the Best Destination for You
Both Nogales and Los Algodones are border towns.
Moreover, they are at par with each other regarding quality and cost. If the distance is not an issue, Los Algodones can be the ideal destination for a tourism trip.
Here is a comparison table for you to pick the destination best suited to you!
Nogales v/s Los Algodones
| Features | Nogales | Los Algodones |
| --- | --- | --- |
| Location | Arizona-Mexico border town | Arizona-Mexico border town |
| Dentistry | Certified clinics ensure high-quality treatment. | Known as the Molar City due to a large number of dentists catering to overseas tourists |
| Savings | 60-70% | 60-70% |
| Tourism | A colorful town with vibrant Mexican handicraft stores. | Visit parks, and cultural sites, and shop to your heart's content |
| Safety | Our recommended clinic is located in a secure area. | Safety is the top-most priority at our recommended clinics |
Dental Tourism in Nogales, Mexico
Heroica Nogales, Mexico, shares a boundary and a rich history with its twin Nogales, Arizona.
Dental tourism in Nogales, Mexico, is booming due to a mix of medicine and art.
Dentists, pharmacies, Mexican artisans, and handicraft shops are responsible for the wholesome trip to Nogales.
Both the twins get their names from the black "Nogal" trees that stood tall in the mountain pass between the cities.
In Spanish, walnuts mean "Nogales," hence the origin of the name.
How To Reach?
You can drive down, rent a car, or avail of a bus/shuttle service.
You can park your vehicle in any parking lot in Nogales, AZ, and walk across the border via the turnstiles. [5]
By Road
| City of Origin | Distance to Nogales, MX | Time Taken |
| --- | --- | --- |
| Nogales, AZ | 3.2 miles | 15 minutes |
| Tucson, AZ | 68.3 miles | 1 hour 15 minutes |
| Sierra Vista, AZ | 66 miles | 1 hour 26 minutes |
| Arivaca, AZ | 56.2 miles | 1 hour 10 minutes |
| Miracle Valley, AZ | 81.9 miles | 1 hour 44 minutes |
The parking fee would be $3-$5 for a 12-hour duration, and they ensure the safety of your vehicle.
Listed below is a list of trusted parking lots at the Arizona-Mexico Border
Trusted Parking Lots at the Arizona-Mexico Border
Desert Dental, Nogales Sonora, recommends UETA Border Parking. It's just a 5-minute walk from the border. They also have a pay-per-hour system in place.
Touristy Things-To-Do in Nogales, Mexico
After you finish your dental work in Nogales, Mexico, you can explore the beautiful city and the rich heritage.
Spurge on Mexican Handicraft Bags
The traditional Mexican design is bound to lure you into spending on lucrative handbags by craftisans.
Indulge in Mexican Pottery
Walk down Campillo street and Obergon street to get your hands on these beautiful handcrafted pottery pieces!
Crunch on Mexican Nachos
They are crunchy, flavorsome, and no one can have just one! Mexican Nachos are everyone's favourite!
Relish Mexican Wraps
Your go-to food while roaming around the streets of Mexico.
Travel Tips
SIM Card
You can use your US sim card in Nogales, Mexico, till a certain point when you cross the border.
Nonetheless, if your provider works in North America, you may not require a Mexico sim card.
Before planning your trip, you can ask your provider for the following details:
Will there be additional charges when in Mexico? If yes, what would be the rates?
Would you have to get your sim activated for an international trip, or is it automatically activated?
You can get a Mexican sim card if your provider does not offer the desired features. But before that:
Make sure that your phone is unlocked for an international number.
Choose your plan and provider according to the duration of your trip.
Where to get your sim?
You can purchase one from the nearest Oxxo or 7-11 store in Mexico.
There are a few companies to choose from: 1. Telcel 2. AT&T 3. Movista
Dentistry, Tourism & Safety in Nogales Sonora, Mexico
While selecting an international clinic, it is natural to feel apprehensive—both as a tourist and a patient. A most widely asked question by tourists is: Is Nogales safe?
---
Most areas in Nogales are considered unsafe. Certain areas such as the area between El Periferico highway and Avenida Obregon is a safe zone. [6]
Especially when compared to the suburban areas on the outside.
Dental clinics serving international patients have their safety as a top-most priority. Hence, their location is near the border and safe zones.
---
When it comes to the safety of dental work in Nogales, Mexico, it is crucial to ask all the right questions, such as:
Are the brands used of high quality?
What are the sterilization procedures followed at the dental office?
Does the clinic have international accreditations?
Does the clinic have a registration with the national association?
What are the qualifications and experience of the dentist?
While selecting a clinic, it is imperative to do your homework well beforehand.
The clinics associated with DentaVacation check all the boxes for the safety of their patients.
---
Conclusion
When looking for dental treatment right across the border, undoubtedly, Nogales, Mexico, comes to your rescue.
Not only do you end up saving 60-70% on dental work, but also you receive high-quality work.
After that, you can always spend the saved money on some souvenirs to take back home.
Rest assured, your dental trip to Nogales will give you a great smile and hefty bags.
FAQs
You need a valid passport to enter Nogales, Mexico. You must obtain a travel permit from the customs and immigration checkpoint while entering Mexico through Nogales.
A valid driving license is a must to get the permit, along with a passport or birth certificate.
Tucson, AZ, is about 60 miles away from Nogales, the Mexico Border. It takes about 1 hour 15 minutes to drive to Nogales from Tucson.
Due to its proximity to Arizona, walking across the border is a popular way to cross border.
Driving down from Tucson, AZ, on Interstate-19, it takes 60 miles to reach Nogales, AZ.
You can park your vehicle on the border for a minimal fee of $3-$5. Post that, you can walk into the twin city of Nogales, Mexico.
When planning an overnight trip, Nogales has several great stay options.
Our partner clinic recommends Hotel Fray Marcos for a comfortable and safe trip.
Phone Number: +52 631 312 1651
The price of dental implants, including abutment in Nogales, Mexico, is $1,000.
The average cost of all on 4 and all on 6 implants is $10,000 and $12,000. The Same-day implant procedure is priced at $1,500.
Dental implants in Nogales, MX, are available at 30% of the prices in the USA.