All on 4 Dental Implants in Mexico
Special Offer: All on 4 Implants for $4,900 only*
Did you know you can get high-quality all on 4 dental implants in Mexico at 55 – 75% of the US cost? Yes! That's what Mexico offers. Lack of insurance coverage and the high cost of all on 4 implants in the US make patients choose Mexico.
With a short trip south of the border, you can get maximum savings and enjoy a refreshing vacation.
Are you intrigued? Keep reading to find out how easily you can get your smile back in this beautiful country.
Patient Testimonial: All-on-4 dental implants in Mexico
How Much Do All on 4 Dental Implants Cost in Mexico?
The price for all on 4 dental implants in Mexico starts at $5,675 per jaw and can go up to $10,900, while the same quality implants will cost you $24,000 in the US and $22,000 in Canada.
So by getting your teeth restored in Mexico, you can save 55 – 75%. Compare the prices below for yourself.
All on four Dental Implants Cost Comparison (USD) – US Vs. Canada Vs. Mexican Cities
Destination
All on 4 Dental Implants
Los Algodones
$8,950
Tijuana
$8,250
Cancun
$7,680
Monterrey
$9,000
Puerto Vallarta
$5,850
Mexico City
$10,900
Merida
$8,500
San José del Cabo
$9,180
Nuevo Laredo
$5,675
Nogales
$7,000
Chapala
$8,500
Mexicali
$7,085
Playa del Carmen
$8,950
Ciudad Juárez
$4,900
USA
$24,000
Canada
$22,000
*Per arch + fixed acrylic bridge
*Note that prices vary based on each patient
It is also easier for American and Canadian citizens to come to Mexico for their dental procedures because Mexico is easily accessible.
You may also be wondering about the costs of traveling. But even with travel costs, you can expect to save a considerable amount of money.
The quality of all-on-4 dental implants in Mexico is equal to the implants in the US and Canada.
Dentists are experienced professionals recognized by international institutions like the ADA.
Plus, they use reputable implant brands like Nobel Biocare and Straumann.
Yes. Most dentists in Mexican clinics provide a 2-5 year warranty on all on 4 dental implant treatments.
The lower prices of all on 4 dental implants in Mexico do not mean they have a lower quality.
There are several reasons for the affordability of dental work in Mexico.
✅ You can get treatments of similar quality to those in western countries at significantly discounted prices.
The main reason is that the cost of living, and all other expenditures, is much lower in Mexico. [1]
✅ Popular procedures such as same-day dental implants in Los Algodones bring thousands of Americans and Canadians to this side of the border.
This influx of people means there is competition among the dentists, who work hard to provide you at the lowest prices.
✅ Receiving a discount on all on 4 dental implants in Mexico does not mean you will have to compromise on anything.
Dentists in Mexico undergo rigorous training and certification.
Many have even traveled to or worked in the US before returning to Mexico.
Get Your Smile Back With All on 4 Dental Implants in Mexico
The evolution of implant dentistry has given us all on 4 implants that help restore teeth in the entire jaw with just four implants.
The procedure involves placing 4 implants in the jawbone, topped by a full fixed denture.
They have a 99.8% 2-year survival rate & restore the bite to that of natural teeth.
Source: Pubmed [2] [3]
All on 4 implants are suitable for denture wearers who want to switch to a better alternative.
Most denture wearers complain of constant pain and discomfort when wearing their dentures.
Moreover, chewing food and talking can be difficult for them.
However, those without dental insurance or sufficient funds to pay for dental implants in their own countries feel compelled to bear the inconveniences caused by dentures.
Dental implants in Mexico are an ideal solution to these challenges.
Why Choose All on 4 Dental Implants in Mexico?
Proximity | Border Access
Many border cities offer safe and affordable dental care and are within driving distance of the US.
For example, the border city of Los Algodones is less than 10 miles from Yuma, Arizona. It is also close to San Diego, California.
The proximity of Mexico to the US does not only offer travel convenience but also you can return home quickly & avoid paying heavy lodging fees.
Affordability | 55 – 75% Savings
All on 4 dental implants cost much less than in countries like the US and Canada
Even with travel expenses, you will be able to save 50 – 70%
Quality | Advanced Technology
Clinics in Mexico use state-of-the-art dental technologies like CAD/CAM and 3D cone beam imaging
Clinics here use world-renowned brands for implant restorations like Straumann and Nobel Biocare
While implants in Mexico cost less than in the US, the quality of dental care is the same. The low cost is due to the low cost of living [4] and not inferior quality.
Expertise | 10+ Years of Experience
Dentists at our partner clinics in Mexico have 10+ years of experience placing implants
They receive continuing education to stay up to date with the latest advancements
They are members of international dental associations like the American Dental Association (ADA)
Communication | Multilingual Staff
The dentists and their staff are all fluent in English
Many of them are also fluent in other languages like Spanish
Tourism | A Tropical Vacation
Mexico is a magnificent tropical destination for a rejuvenating vacation and one of the 20 most-visited countries. [5]
Many resort cities in Mexico, such as Cancun, have a serene atmosphere.
With your savings on all on 4 dental implants in Mexico, you can turn your trip into a vacation.
Top Clinics for All on 4 Dental Implants in Mexico
You can get the cheapest all on 4 dental implants in Mexico at the following clinics:
Top Cities for All on 4 Dental Implants in Mexico
Los Algodones
It is a small Mexican town bordering Yuma, Arizona, also called the molar city. [6]
It is known as a safe destination for Americans.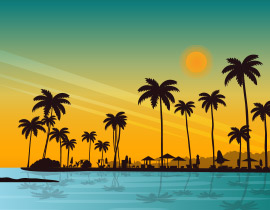 Tijuana
Tijuana is a major Mexican border city located less than 17 miles from San Diego, CA.
Nuevo Laredo
Nuevo Laredo sits on the banks of Rio Grande, across the border from Laredo, Texas.
Nogales
Nogales is a border city south of Arizona, US, and a 4-hour drive from Yuma.
Mexicali
Known as the city that captured the sun, [7] Mexicali is the capital of Baja California, near the US-Mexico border.
Ciudad Juárez
Ciudad Juárez is a populous city south of El Paso, Texas.
Cancun
The beautiful resort city of Cancun is full of gorgeous beaches.It is also not very far from the Mayan architectural site of Teotihuacan.
Monterrey
Monterrey is a growing business center in Mexico, surrounded by mountains.
Puerto Vallarta
Puerto Vallarta is one of the popular resort cities in Mexico, embraced by the Sierra Madre mountains.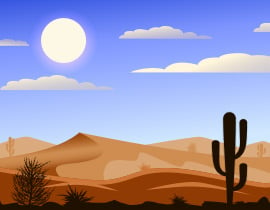 Mexico City
It is the capital city of Mexico.
This is known as a vibrant and popular weekend destination.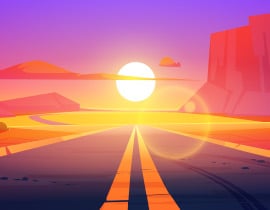 Merida
Nicknamed the white city [8] , Merida is a beautiful destination near the Gulf of Mexico with a rich Mayan and colonial history.
San José del Cabo
San José del Cabo is a quiet resort city with a laid-back community.
Chapala
Chapala sits on the shores of the largest freshwater lake in Mexico, Lake Chapala.
Playa del Carmen
Playa del Carmen is a coastal town at the heart of the Riviera Maya.
All on 4 Dental Implants in Mexico Reviews
8-year follow up of All on 4 dental implants in Mexico
Full arch restoration with All on 4 implants in Mexico
Full mouth implants with All on 4 implants in Mexico
All on 4 Dental Implant Procedure
Procedure for All on 4 implants
1. Dental Examination and Preparation
The dentist will examine the x-rays and CT scans of your teeth.
If your mouth needs any preparation like tooth extraction or periodontal treatment, he will do that before the procedure.
2. Implant Insertion
The dentist will numb your mouth with a predetermined anesthetic and make cuts in your gums.
Then he will insert four implant posts inside your jaw.
3. Temporary Prosthetics
The dentist will place temporary prosthetic teeth over your implants so your gums can heal properly.
4. Osseointegration
The healing period or Osseointegration will take anywhere between 4 to 6 months.
During this time, the implant posts fuse with your natural bones and become permanent in your mouth.
5. Placing the Abutments and Prosthetic Teeth
Once your gums have fully healed, the dentist will place the abutments and your new prosthetic teeth on top of the implants.
And you're all done!
Source: Colgate [9]
What Is the Best Material for All on 4 Dental Implants in Mexico?
Implant post materials can be titanium or zirconium.
The steel-colored titanium implants are the most traditionally used materials because of their ability to fuse well with the jawbone. [10]
Meanwhile, zirconium ceramics are an ideal biocompatible option for people with metal allergies who can't tolerate titanium. [11]
You don't have to worry much about the materials because our implant dentists in Mexico will help you decide which one is the best for you.
All on 4 Implants Vs. Other Full Mouth Restorations in Mexico
All-on-4 Dental Implants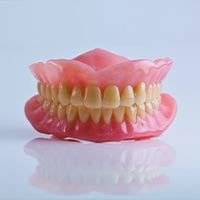 Dentures
Dental Bridges
| Comparison | All on 4 Implants | Dentures | Bridges |
| --- | --- | --- | --- |
| Nature | Fixed & permanent | Removable | Fixed on adjacent teeth |
| Durability | 20+ years [12] | 6-10 years [13] | 5-10 years [14] |
| Surgery | Required | Not required | Not required |
| Visits | 2 | 4-6 | 1 |
| Cost | Expensive | Cheaper | Cheapest |
Mexico's Travel Tips
1️⃣ When traveling from the US to Mexico, you'll need to bring these items:
A photo ID, like a driver's license
A tourist card that you can get at the airport
2️⃣ The rules are constantly changing. So keeping your passport with you is the safest bet.
3️⃣ If you want to drive into Mexico, arrange for your Mexican auto insurance.
You can purchase short-term traveler's insurance conveniently along border crossing roads.
4️⃣ Many places in Mexico accept the US dollar, but you may want to bring along traveler's checks or an ATM card just in case.
Travel Tips
Video Courtesy: Creative Travel Guide
Dont's in Mexico
Video Courtesy: Travel Droner
The CDC advises that people getting any surgery done to their face should avoid traveling by air for 7 to 10 days. [15] This is to ensure that cabin pressure does not cause any damage.
5️⃣ So if you are heading to Mexico for dental implants, you should plan for a longer stay.
This is hardly a problem since a vacation in sunny Mexico to recuperate from the all on 4 implants will not cost much.
6️⃣ Dental tourists should plan to stay after the procedure to enjoy the hospitality of Mexicans and the beautiful sights of the country.
7️⃣ When patients plan for all on 4 implants abroad, they need to pick a dentist or orthodontist they are comfortable with.
8️⃣ Besides, patients should have a doctor available in their hometowns to consult with since it will not be possible to visit Mexico for follow-up checks.
Conclusion
Are you ready to restore your smile at an affordable cost and enjoy a nice vacation? So pack your bags and get ready!
Our experts are here to help you find the best clinic and plan your trip so you can finally get your all on 4 dental implants in Mexico.
FAQs
The cost of all on 4 implant dentures in Mexico starts at $5,675 and goes up to $10,900 depending on the patient.
This price is per arch and includes the fixed bridge.
The procedure is performed in 2 phases with a 4-6 month healing period in between.
The same all on 4 dentures cost $24,000 in the US.
Full mouth dental implants in Mexico cost $9,000 – $24,000.
This price is for both arches and costs around $34,000 in countries like the US and can go upwards of $90,000.
That means you can save up to 75% by restoring your teeth in Mexico.
Getting all on 4 implants in Mexico is completely safe because all our partner clinics are in secure locations.
Plus, the procedure is performed by experienced dentists who use the most advanced technologies and the best materials.
Most self-paying people with lost teeth can get all-on-4 dental implants in Mexico.
The best candidates are those who have: [16]
Enough jawbone density
Good dental health and oral care routine
Missing all teeth on either upper or lower jaw
Some conditions may disqualify you from getting all on 4 implants in Mexico.
For instance, if you're a smoker with chronic periodontal disease, bad oral hygiene, or someone who is under chemotherapy, you're not a good candidate. [17]
The dentist will analyze your conditions and have the final say.
There is no need for bone grafting with all on 4 implants in Mexico for most people.
Even if you have reduced bones in your arches, this advanced implant technique can restore your teeth.
It takes the dentist 2-4 hours to place Mexico's all on 4 implants in each jaw.
Healing time adds another 4-6 months to the process.
Other treatments like bone grafts in cases of severe bone loss can also add another 2-6 months.
The all on 4 implants you get in Mexico can last up to 18 years if you take care of them and practice a good oral hygiene routine. [18]
While the implant posts have a permanent design, the prosthetic teeth over them may need replacement after 15 years. [19]