Patient Reviews
Do you know what makes a dental clinic in South Korea the best? Take a look at these patient reviews & find it out yourself. 👇
When visiting, there is no feeling that you are in the clinic. Professional staff, from administrators to doctors.
The facility is clean, and everyone is friendly. I had 2 implants and they were cheap and neat.
I was afraid to go to the dentist but received treatment at Good Life Dentist. I highly recommend it!
Cost of Dental Work in South Korea
You can easily save up to 70% while getting quality dental work in South Korea.
Have a look at the table below for a detailed cost breakdown.
Cost of Dental Work in South Korea vs. the US
Procedure
South Korea
US
New Zealand
All on 4 Implants*
$12,500
$24,000
$18,570
All on 6 Implants*
$16,000
$28,000
$27,000
PFM crowns
$449
$1,100
$800
Zirconia Crowns
$599
$2,000
$1,300
Root Canal Treatment
$199
$1,100
$1,400
Porcelain Veneers#
$649
$2,500
$2,050
Surgical Tooth Extraction
$220
$650
$350
*including fixed acrylic bridge per arch, #per unit
*Prices are subjected to change with each case.
Payment Methods in South Korea
Clinic Logistics
To get information on dental clinics in Seoul and schedule an appointment easily, check out DentaVacation.
You can request information from DentaVacation by filling out a free quote form or scheduling a call.
A designated case manager will communicate with you and review the essential particulars.
They will assist you in organizing an excellent dental vacation in South Korea.
It is important to check the clinic's operating hours when traveling abroad for dental treatment.
Our dental provider in South Korea operates between 10 am and 9 pm (Monday, Wednesday, & Friday).
On Tuesdays and Thursdays, it's timings are – 10 am – 6:30 pm. Moreover, it also operates between 10 am – 2 pm on Saturdays.
The dentists in South Korea excel in their clinical abilities and hold certifications for:
Korean Academy of Prosthodontics
Korean Academy of Oral and Maxillofacial Implantology
Korean association of Orthodontists
World Federation of Orthodontists, American association of Orthodontists
The Korean Academy of Esthetic Dentistry
Brands, Technology & Equipments Used
The dental practice in South Korea is well-equipped to meet all patient needs & improve clinic ergonomics.
Dental Microscope
The utilization of a high-resolution magnifying lens and LED lighting enhances visualization. Moreover, it reduces eye strain, and increases the comfort of both the patient and the dentist.
Intraoral Scanner
It is a digital scanning tool that produces a low-power, secure laser. It provides a very detailed 3D image of the patient's mouth.
Autoclave
Almost all pathogens are killed by high-pressure steam in an autoclave. Instruments are heated to a sterilising temperature of 121 to 134 °C in a chamber.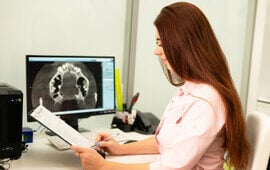 CBCT
It uses a cone-shaped X-ray beam to create a three-dimensional view of the patient's mouth. It is used in implant dentistry for diagnosis and during treatment.
South Korean dentists use top-notch brands like Megagen, Osstem, & Roxolid Strauman for dental implants.
The purpose of using high-quality materials is to ensure excellent long-term outcomes.
Top Clinic Locations
South Korea, especially Seoul, is a popular destination for dental tourism due to its low cost.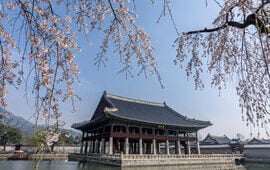 Seoul
Seoul is the capital city of South Korea, located in the northwest part of the country. It is a bustling metropolis known for its modern skyscrapers, and rich cultural heritage.
Suburbs Locations
Discover with us some notable suburban locations in South Korea.
Both expatriates and local residents can reside in these areas.
Gangnam-gu
Located in the south of Seoul, it's known for its upscale shopping and entertainment district and the COEX Convention and Exhibition Center.
Mapo-gu
Situated in the west of Seoul, it's home to the famous Hongdae district. It is also known for its indie music scene, street performances, and trendy cafes.
Seocho-gu
Located in the south of Seoul, it is home to the Gangnam Finance Center and several universities and research centers.
Songpa-gu
Situated in the southeast of Seoul, it's known for its Olympic Park and Lotte World. It is one of the largest indoor amusement parks in the world.
Recommended Hotels
Good Life Dental Clinic recommends a few good hotels close to the territory. It will shorten the hotel-clinic distance & will save you time.
Hotel Riviera
---
737 Yeongdong-daero, Gangnam-gu, Seoul, South Korea
5 miles from Good Life Dental
Aloft Seoul
---
736 Yeongdong-daero, Gangnam-gu, Seoul, South Korea
3 miles from Good Life Dental
Hilton Garden
---
253 Gangnam-daero, Seocho-gu, Seoul, South Korea
4 miles from Good Life Dental
Toyoko Inn
---
323 Gangnam-daero, Seocho-gu, Seoul, South Korea
3 miles from Good Life Dental
Novotel Ambassador Seoul Gangnam
---
130 Bongeunsa-ro, Gangnam-gu, Seoul, South Korea
1.4 miles from Good Life Dental
FAQs
If you are a foreign national planning to visit South Korea, you will typically need both a visa and a passport.
You must have a valid passport that will remain valid throughout the duration of your stay.
However you can enter South Korea without a visa for a stay up to 90 days if you've a British citizen passport. [1]
The dental staff in our partner clinic in South Korea are multilingual. They speak English, Korean, Russian & Chinese.
So it's easier to communicate & understand each other during treatment.
Travel health insurance is not a legal requirement for entry into South Korea, but it is highly recommended.
Check with your insurance provider to see if your current health insurance policy provides coverage for international travel.
GLDH provides high-quality dental care and has a good guarantee system.
They offer 10 years guarantee on dental implants and 3 years on implant crown.