Full Mouth Restoration in Costa Rica
Full mouth rehabilitation in Costa Rica offers high quality & affordability. It is a privilege for those who lack insurance in the US as they save ~ 70%!
Trust us, you can revive your lost smile without paying over the odds. So, plan your dates and get a natural set of teeth.
Patient Review: Affordable Dental Care in Costa Rica
Why Choose Costa Rica for Full Mouth Restoration?
90% of dental services
in Costa Rica are offered to
foreign patients
.
Moreover, it has one of the finest healthcare systems globally. [1]
Over 100 million Americans do not have dental insurance. So dental vacations are an exciting & profitable option for many. [2]
The Republic of Costa Rica
💰 Affordable | Up to 70% Savings
Dental work in Costa Rica is 70% cheaper than in the US. [3]
The living expenses in Costa Rica are relatively lower than in the US/Europe. [4]
So, your sources won't exhaust even after spending on flights and hotel stays.
🏥 High-Quality | Standard Treatment
The clinics offer popular brands like:
Puros for bone grafts
Ivoclar, Vita for crowns
Zimmer 3i, Alpha-Bio Tec, MIS for implants
Costa Rica has recognized dental clinics with internationally accredited dentists.
✈️ Geographical Accessibility | Fast Commute
Flights from major US cities are cheap and take around 4-5 hours to reach San Jose International Airport (IATA: SJO). [5]
🗣️ No Translation | Easy Communication
It isn't hard to interact with Costa Ricans as they understand and speak English well. [6]
Besides, our dentists speak both English and Spanish fluently for effective communication.
🛡️ Safe Destination | Carefree Travel
Costa Rica is a country without an army. And the purpose is to spend more on health, education, and social safety. [7]
🏄 Tropical Adventures | Unforgettable Tour
Lush rainforests, surf retreats, & epic volcanic pools will truly enthrall your vacations.
Here's your chance to get an affordable dental vacay to a place with exotic beaches.
Happy Dance in Costa Rica
According to the Travel & Tourism Competitiveness Report, Costa Rica ranks second in North & Central America for regional performance. [8]
Cost of Full Mouth Restoration in Costa Rica
The cost of full mouth restoration in Costa Rica varies from $10,900 to $22,000.
On the other hand, prices in the US and Canada are soaring to around 22,000-$80,000, respectively.
All-on-4 and All-on-6/8 dental implants in Costa Rica are less than half the US or Canada prices.
The table below shows that dentistry in Costa Rica saves nearly 50-80%.
Cost Savings on Full Mouth Reconstruction in Costa Rica (in USD)
Procedure
US
Canada
Costa Rica
Savings
Cost of Dental Implants
All on 4 implants*
$24,000
$22,000
$8,500
64%
All on 6 implants*
$28,000
$26,000
$10,200
63%
All on 8 Implants*
$35,000
$32,000
$10,750
69%
Implant Denture/Snap-on dentures
$6,000
$5,500
$3,000
50%
Cost of Dental crowns
Porcelain fused to Metal (PFM)
$1,100
$1,020
$395
64%
Zirconia
$2,000
$1,840
$425
78%
Cost of Veneers
Porcelain Veneers
$2,500
$2,300
$400
84%
Cost of General Dental Procedures
Root Canal Treatment
$1,500
$1,300
$325
78%
Simple Extractions
$300
$270
$60
80%
Laser Teeth Whitening
$1,500
$1,380
$250
83%
*Including fixed acrylic/zirconia hybrid denture per arch
*Prices are subject to change.
Restoring both jaws with all-on-4 implants in Costa Rica can cost you $20,000.
On the contrary, you may have to spend $70,000 in the US for the same. Isn't it too much?
Also, the cost of veneers in Costa Rica is reduced to almost five times that in the US.
Best Dental Clinics in Costa Rica
Turn on the cards below to read more about the top-rated dental clinics in Costa Rica.
Dental Technology Used in Costa Rica
Best Dentists in Costa Rica
Want to check your dentist's profile? Click on the tabs below to know their expertise.
---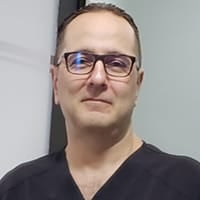 Dr. Juan Donato
16 Years of Experience
DDS
Expertise
Dental Implants
Education
ULACIT
Costa Rica Dental Board of Specialists
Costa Rica Academy of Oral & Maxillofacial Surgery (OMFS)
ICOI (International Congress of Oral Implantologists)
Dr. José Garita
18 Years of Experience
DDS
Expertise
Implants, Crowns, Veneers
Education
University of Science and Technology (ULACIT)
American Dental Association
ICOI (International Congress of Oral Implantologists)
Pontifical Javeriana University
Dr. Simon Flikier
20+ Years of Experience
DDS
Expertise
Implants, Crowns, Veneers
Education
University Veritas San Jose,
ACP (American Prosthodontic Society)
Costa Rica's Prosthodontist Association
National Dentist association San Jose Costa Rica
Associate Fellowship World Clinical Laser Institute
Dr. Mario Bonilla
16 Years of Experience
Expertise
Dental Implants
Education
DDS, Endodontics Course
American Dental Association
AAID (American Academy of Implant Dentistry)
ICOI (International Congress of Oral Implantologists)
Dr. Ricardo Lopez
10 Years of Experience
DDS
Expertise
Digital Smile Design (DSD)
Education
Universidad Latina De Costa Rica
American Dental Association
Colegio de Odontologos de Costa Rica
AAID (American Academy of Implant Dentistry)
ICOI (International Congress of Oral Implantologists)
What Is Full-Mouth Restoration?
A full mouth restoration replaces almost all teeth using multiple restorative treatments, thus improving health and esthetics. [9]
Furthermore, multiple dental procedures are combined & customized to meet patient needs. Thus, managing extensive damage to the oral cavity.
Benefits of Full Mouth Reconstruction
With an intent to restore the function and esthetic of your teeth, full mouth restoration offers numerous benefits.
Relief from pain and discomfort
Rejuvenates overall health and quality of life
Natural-looking teeth increase self-confidence
Establish functional integrity (better chewing efficiency)
Helps to eat, drink, speak, and smile more comfortably
Source: PubMed Central [10]
Video Courtesy: Clínica Médico Dental Pardiñas
Who Needs Full-Mouth Restorations?
An ideal candidate for full mouth rehab will have one or more:
Missing teeth
Loose or mobile teeth
Swollen or bleeding gums
Severely stained or discolored teeth
Patients with congenital tooth deformities
Multiple chipped or otherwise decayed/damaged teeth
Source: Research Gate [11]
Full Mouth Rehabilitation Procedures
Full mouth rehabilitation is an all-inclusive procedure to refine complete oral health.
Dental Implants in Costa Rica
An artificial metal tooth root (dental implant) is placed in the jawbone to support crowns, bridges, or dentures.
There are different types of dental implants such as:
All-on-4 Implants
4 dental implants with a hybrid acrylic denture in each jaw.
All-on-6 Implants
6 dental implants in each jaw with a hybrid acrylic denture
All-on-8 Implants
8 dental implants in each jaw
Additional procedures
Sinus lifts and bone grafts
Dental Crowns and Bridges in Costa Rica
A crown or cap is a perfect simulation of a natural tooth placed over a damaged tooth.
Briefly, a series of 3 or more connecting crowns fill the gaps for missing teeth, thus forming a dental bridge.
Dental Crown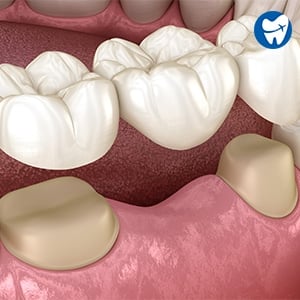 Dental Bridge
Snap-On Dentures in Costa Rica
They offer a secure & stable alternative to conventional removable dentures that are prone to slipping.
Snap-On Dentures
Dental Veneers in Costa Rica
These custom-made shells are tooth-colored and designed to enhance your looks.
Dental veneers or porcelain laminates encase the surface of your front teeth.
The high esthetic outcome makes it a common restorative procedure. [12]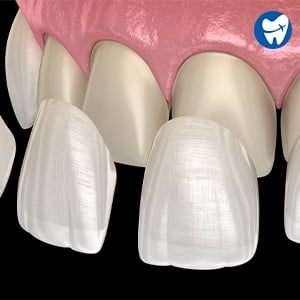 Dental Veneers
Other Full-Mouth Procedures:
Extractions
Root canal therapy
Tooth-colored fillings
Ceramic inlays/Onlays
Scaling and root planing
Teeth whitening/bleaching
Planning a Dental Tour to Costa Rica
Full mouth restoration involves a plethora of treatments. Hence, there is a need for multiple visits with varied duration.
It is a matter of a few miles that can get you a celebrity smile.
Trip Schedule for Full Mouth Restoration in Costa Rica
Treatment Plan
Visits
Days Required
All on 4/6/8 implants
1st visit
1-7 days
2nd visit
7-12 days
Snap-on Denture (2,3,4 implants)
1st visit
3 days
2nd visit
9 days
Porcelain veneer per unit
1st visit
6-7 days
Dental crowns and bridges
1st visit
6-7 days
How To Reach San Jose, Costa Rica?
US citizens can enter Costa Rica via air or authorized land border crossings.
Carry Essential Documents like:
Passport and return ticket
Residency Identification Card
Health Pass (Pase de Salud): Fully vaccinated tourists must provide proof of vaccination instead of health insurance proof.
Visa: Not required for US citizens and Canadians (if the stay does not extend beyond 90 days).
Source: US embassy [13] , [14]
Flights to Costa Rica
Average flight duration: 4 hours 32 minutes
Departure Frequency: 5 flights per day from the US to Costa Rica
Best time to fly: December-April (brightest with an average temperature of around 74°F to 79°F)
Popular airlines: American airlines
Cheapest month to travel: May [15]
Top 5 Tourist Attractions in Costa Rica
Video Courtesy: Best Destination
A dental vacation to Costa Rica can embrace in wonders of nature, beautiful beaches, wildlife, and scintillating culture.
Tortuguero National Park
It is an iconic conservation site.
Arenal Volcano National Park
You can go hiking, ziplining, water rafting, and volcano-fed hot springs.
Braulio Carrillo National Park
Do not miss trekking and traversing rainforests via aerial tram.
Carrillo Beach in Guanacaste
It is a Blue Flag certified beach, where you can stroll the beach town of Samara, and white-sand beaches.
Punta Islita
Camaronal Wildlife Refuge, surfing, and spawning view is a must-do activity for nature fanatics.
Full Mouth Restoration in Costa Rica: Reviews
Dental Work in Playa Del Coco, Costa Rica
Quality Dental Services in Costa Rica
Dental Implants in Costa Rica
Dental Crowns/Implants in Costa Rica
Conclusion
Are you planning your dental vacation for full-mouth rehabilitation in Costa Rica?
Don't worry! We are at your service, bringing you a healthy smile and a successful trip.
FAQs : Full Mouth Restoration in Costa Rica
A smile makeover is designed to rejuvenate teeth and gums using cosmetic methods.
Conversely, a full mouth reconstruction aims to tackle functional and esthetic issues.
Full mouth rehab may include smile makeover procedures like veneers and teeth whitening.
Full mouth crowns in Costa Rica can take approximately 5-11 days, depending upon the condition of pre-existing teeth.
The results of full mouth restoration will last longer if you follow the advice of a Costa Rican dentist.
Get regular scaling done.
In case of any issues, contact your dentist immediately.
Maintain good oral hygiene- regular brushing and flossing are necessary.
No, modern-day dentistry is not painful.
With the advances like conscious sedation and chair-side anesthesia, pain control is easily possible.
Dental clinics in Costa Rica offer a lifetime guarantee on dental implants and a 2-5 years guarantee for other dental work.
Some procedures, like implants, have a lifetime guarantee on implant components.
You can avail of special package deals from our partner clinics.
All on 4 (2 stages) package and all on 6/8 (3 stages) are worth $21,250, all on 6/8 (2 stages) are $19,950 (includes extractions if any).
However, the prices vary for different clinics and cases.
In addition, clinics offer special discounts on full mouth smile makeovers (with full upper & lower bridges), i.e., $10,900 - $12,000 only.
For more details, you can refer to price listings on dentavacation.
The cost of veneers in Costa Rica is $400 to $550, much cheaper than in the US and Canada.
If you seek full-mouth restoration, crowns, or dental implants, look no further than Costa Rica.
Though petty thefts are usual in tourist places, Costa Rican government strictly enforces additional security resources in areas swarmed by tourists.
So, stay alert and take care of your belongings.
Ready for an adventure trip to Costa Rica?
Let's go!