Dental work in Phnom Penh offers quality at a low cost. It saves you from unrealistic expenses when you lack dental insurance.
Here, you can save over 70% on dental treatment. Let DentaVacation help you serve your purpose.
Watch on YouTube: "Cambodia Travels – Phnom Penh"
Video Courtesy: The Hop Scotchers
Benefits of Choosing Phnom Penh for Dental Work
Phnom Penh was once known as the 'Pearl of Asia.' It is the capital & largest city in Cambodia. [1]
Foreigners visit the place for its culture, white-sand beaches, dolphins, [2] or temples. Besides, they also navigate to seek low-cost dental treatment.
The afforable prices & high professional standards in Cambodia attract more tourists.
So, dental tourism in Phnom Penh has seen a glorious upsurge. [3]
Cambodia has been titled the World's Best Destination for tourists.
– PATWA [4]
Culture of Phnom Penh
Let's check the reasons why Phnom Penh has been chosen for dental treatment.
💸 Affordable Prices | Budget Friendly Dentistry
Dental work costs up to 80% less than in the US (See cost table).
The cost of living in Cambodia is 46% cheaper than in the US [5] and Australia. [6]
Hence, local expenses like food & lodging become cheap.
Forbes listed Cambodia as one of the cheapest places to travel in 2020. [7]
💬 Multilingual Staff | Easy Interaction
All dental staff can speak English/French.
English is a widely used foreign language in Cambodia. [8]
👨‍⚕️ Skillful Dentists | Quality Care
Advanced dental equipment & brands (like Megagen implants) ensure satisfactory results.
Phnom Penh hosts large volumes of local/international patients. Thus, they have the knowledge to treat all dental conditions.
🌍 Sightseeing | Popular Destination
The city serves as a major global and domestic tourist destination in Cambodia. [9]
It has an exciting range of historical attractions, countless restaurants, and nightspots. [10]
How Much is Dental Work in Phnom Penh, Cambodia?
The cost of dental work in Phnom Penh is 3 – 4 times less cheaper than in the US & Australia.
For instance, a tooth implant cost in Phnom Penh is only $1,000. Similarly, the cost of all-on-4 dental implants in Cambodia is $8000.
On the other hand,  you pay around $26,000- $28,000 for the same in western countries. So, you can save over 70% while in Cambodia!
The table below shows the cost of dental procedures in Phnom Penh compared to home countries.
Cost of Dental Work in Phnom Penh Vs. US, Australia, and NZ
Procedure
Phnom Penh
US
Australia
New Zealand
Cost of Dental Implants
Titanium Implants
$1,000
$3,000
$4,600
$1,990
All on 4
$8,000
$24,000
$26,000
$18,570
All on 6
$10,000
$31,000
$32,000
$27,000
Additional Procedures
Bone Graft*
$300
$3,000
$4,000
$1,300
Sinus Lift
$1000
$2,500
$2,280
$1,460
Cost of Dental Crowns
Zirconium Crown
$350
$2,000
$1,840
$1300
PFM Crown
$200
$1,100
$1,020
$800
Porcelain Crown for Implants#
$500
$1,500
$1,450
$1,300
Cost of Dentures
Snap-on Denture%
$3,000
$6,000
$7,500
$6,000
Full Denture / Arch
$450
$1,800
$1,400
$1,700
* Per unit, # With abutment, PFM – Porcelain Fused Metal, % 2 Implants
*Prices are subject to change.
Cost of Other Procedures in Phnom Penh
| Procedure | Phnom Penh | US | Australia  | New Zealand |
| --- | --- | --- | --- | --- |
| Root Canal (Molar) | $150 | $1,450 | $1,300 | $1,400 |
| Extraction (Simple) | $30 | $300 | $270 | $180 |
| Extraction (Surgical) | $150 | $650 | $500 | $350 |
A root canal in Phnom Penh costs around $150, while the same costs $1,300 in Australia. Isn't that a huge difference?
Now you know the financial perks of choosing Phnom Penh for dentistry. So, let's introduce you to world-class clinics & dentists here.
Best Dental Clinic in Phnom Penh
Although we present to you the top clinic in Cambodia. But we advise you to check clinic details & fringe benefits offered here.
Street 163, Phnom Penh, 12152 Cambodia
Mon - Sat (8 AM - 7 PM), Sun (8 AM - 12 PM)
Key Points:
Digital X-rays
Best diagnostic technology
Experienced dental staff
Assists with dental insurance paperwork
Premium-quality brands(Megagen)
Painless services at great prices
Speaks: English, French, Khmer
Offer single-trip implants if feasible
Payment Options
Visa and Master Cards
Bank transfer (local bank only)
Cash (local currency: Cambodian Riel)
No. 4, Street 184 Sangkat Phsar Thmey 3 Khan Daun Penh, 12210
Mon - Sat (8.00 am - 5:30 pm)
Highlights
Clinic experience - 25+ years
One of Asia's largest private dental hospitals
State-of-the-art facilities
Owns CAD/CAM digital dental lab
Multiple payment options
ISO standards of sterilization
Accreditation: ISO 9001:2015 (UKAS Accreditation)
Sterilization at the Phnom Penh Dental Clinic
The clinic follows the following sterilization techniques:
All instruments are packaged and sterilized using an autoclave and steam sterilizer.
All high-speed/low-speed scaler tips, scaler handles, suction tips, and air spray tips are changed for each patient.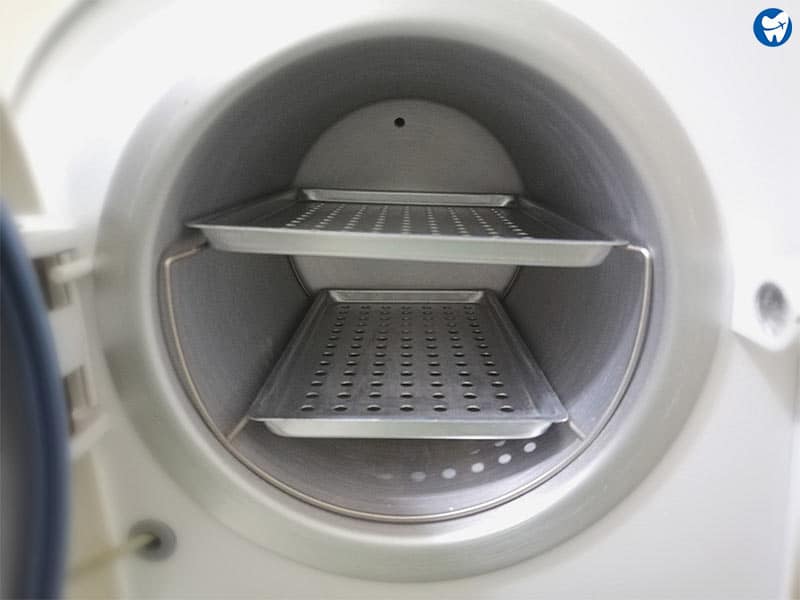 Autoclave for Sterilization
Dental Clinic in Phnom Penh: Related FAQs
Yes, the clinic charges $10 to $25 for consultation.
Yes, the clinic offers single-trip implants. These are often called same-day implants or immediate-loading implants.
However, the treatment depends on the dental condition of the patient.
MegaGen brand is used for dental implants.
Top Dentists in Phnom Penh, Cambodia
Dentists in Phnom Penh have the experience to carve out a conducive treatment plan.
We want you to handpick a dentist with appropriate experience and qualifications.
---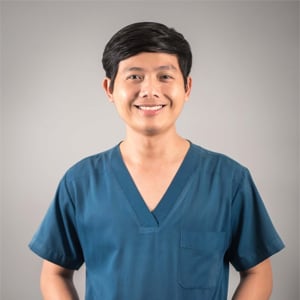 Dr. Song Pagna
10 Years of Experience
DDS
Expertise
Implants, All on 4/6/8, Veneers
Dental Implants All-On-4 course
Completion eCligner certification course
Dental Implant Surgery and Prosthodontics
Advance Course: Occlusion and Full Mouth Rehabilitation
Dr. Tith Hong Yoeu
26 Years of Experience
DDS, MSc.
Expertise
Implants, All on 4/6/8, Full Mouth Rehab
Education
University of Health Sciences, Cambodia
Certificate in Oral Implantology & Master of Science in Oral Implantology, Goethe-Frankfurt University, Germany.
Pioneer of "one-step approach in autogenous bone augmentation & implantation using a bone ring technique"
Internationally recognized as an exceptional dental practitioner
Dr. Khon Phanuch
10 Years of Experience
DDS
Expertise
Braces, Aligners, Oral Surgery
Education
Graduate in dentistry
Certifications: Orthodontic braces
Dental Implant Surgery and Prosthodontics
Dr. Phit Veasna
20 Years of Experience
DDS, MSc.
Expertise
Braces, Aligners
Education
University of Health Sciences, Cambodia
M.Sc in Orthodontics, International Medical College Universität Duisburg-Essen, Germany.
Progressive orthodontics training in the US
Attended aesthetics training program in Malaysia & restorative training in Switzerland
Advance training in orthodontic treatment in Singapore.
Dr. Chav Bunhean
20 Years of Experience
DDS, MSc.
Expertise
Implants, All on 4/6/8, Full Mouth Rehab, Gum Surgery
Education
University of Health Sciences, Cambodia
Certificate in Implantology, Malayasia
Diploma in Periodontology
Master of Science in Oral Implantology, Goethe Frankfurt University, Germany
Ankylos System Oral Implantology professor in Cambodia.
Dr. Ke Chenda
10 Years of Experience
DDS
Expertise
Implants, All on 4/6/8, Braces, Aligners
Education
University of Health Sciences, Cambodia
Received certificate of Basic Orthodontic Training for General Practitioners from College of General Dental Practitioners Singapore
Completed Implantology training course
Pursuing Master of Science in Oral Implantology at Goethe University Frankfurt in Germany
Choose from our handpicked clinics!
Book now!
Top Dental Procedures in Phnom Penh
To understand dental work in Cambodia, know which procedures are commonly performed.
---
---
Dental Tourism in Phnom Penh
The terrains, world heritage sites, & hospitality of Cambodia entice more visitors to the country. [17]
You can visit the place to explore its architecture coming from Buddhist roots and French colonial heritage. [18]
For tourist convenience, the Cambodian Ministry of Tourism has 16 tourist information centers. [19]
6.61 million foreign tourists visited Cambodia in 2019, earning 4.91 billion US dollars in revenue. [20]
We have a list of prominent tourist places in Phnom Penh for you.
Things To Do in Phnom Penh
Independence Monument
This Angkorian-style tower lits up with red, blue, and white floodlights at night, representing the national flag.
Royal Palace
This palace is a Khmer-style Throne Hall. It was built to serve as the residence of the King of Cambodia and his family.
National Museum
It is the country's largest archaeological and cultural history museum. [21] You can discover the religious history of a nation through its statuary. [22]
Angkor complex
This World Heritage Site is one of the largest archaeological sites in the world. It stretches over some 400 km². [23]
Russian Market
You can shop souvenirs, curios, jewelry, fabrics, and silks from the Phsar Tuol Tom Ponug market. [24]
Central Market
Phsar Thmei is designed in Art Deco style. It is spacious and has the biggest supply of jewelry, gemstones, and fresh food. [25]
Tourism Guide: Phnom Penh
---
You can travel by air when coming from the US, Canada, New Zealand, or Australia.
Phnom Penh International Airport (IATA: PNH, ICAO: VDPP) is the largest and busiest airport in Cambodia. [26]
Best of all, it takes a 30 min drive to the Pagna Dental Clinic from the airport.
Next comes the Siem Reap International Airport (IATA: REP, ICAO: VDSR) which lies closer to the famous Angkor Wat temple. [27]
| Origin | Duration | Stops |
| --- | --- | --- |
| New York (JKF) | 24h 45m | Singapore (0h 50m) |
| Sydney (SYD) | 12h 35m | Singapore (2h 35m) |
| Toronto (YYZ) | 22h 10m | Incheon Intl (2h 20m) |
| Auckland (AKL) | 13h 35m | Singapore (1h) |
---
Passport valid for 6 months from date of expiry
Cambodian visa (valid for 1 month from entry date)
Two passport-sized photographs
Please note that with each day of overstay, you have to pay a fine of $10 per day as governed by Cambodian immigration.
Source: Travel.State.Gov [28]
---
Currency
For payment, you can use American dollars (USD).
The import/export of local currency (Riel) is forbidden.
You must declare foreign currency amounts if it exceeds $10,000 when entering Cambodia.
Source: visa.co.uk [29]
Public Transport
City buses are the cheapest for multiday trips
Cycles to explore the narrow, quaint streets of the city.
Tuk-tuks offer a pleasant ride at $1-$2 for short trips.
Motorcycle Taxis/car rentals for short trips within Phnom Penh.
Source: Rough Guide [30]
Weather
The best time to visit Phnom Penh is from November to May, which is dry.
Usually, it has a tropical monsoon and a warm climate.
Cuisines
With myriad options for food lovers, try the tempting street snack. For example,
Fish amok is authentic Khmer street food.
Grilled pork on skewers has mouth-watering aromas.
Lok Lak is stir-fried meat topped with salad.
---
Street food is safe, provided you take a little caution! Avoid ice, and ensure the food is hot, and utensils are clean.
Always look for stalls that are crowded with locals. [31]
Khmer is the official language in Cambodia. However, many older Cambodians are fluent in French.
Besides, people also speak Chinese, Vietnamese, Cham & English here. [32]
Phnom Penh nightlife hums with energy as long as you know where to go.
Enjoy the traditional Cambodian dance
Stroll across the streets for cheap snacking
Go out for sumptuous dining in popular restaurants
Soak in the local atmosphere along riverside night-market
Book an evening cruise on Tonle Sap to gaze at the city lights
---
Is Phnom Penh Safe?
Yes, it is a safe tourist destination with the finest dental services at decent rates.
The trusted reports from Global Peace Index have named Cambodia as one of the top five risers – in terms of peace and no war/no crime. [33]
Additionally, our partner clinic in Phnom Penh adopts good hygiene practices.
Moreover, the nation sees a surplus inflow of tourists yearly, so it sounds pretty safe.
We care about your safety. So, follow these suggestions by Travel Advisory, Cambodia.
Limit night-time travel.
Keep valuables in the hotel safe.
Avoid tap water and ice cubes outside urban areas.
Do not participate in political protests/mass gatherings.
Keep an eye on your belongings, as snatch-and-grab robbery is common.
Stay on marked roads and trails, as landmines are often found in the countryside.
Check for skimming machines before using ATMs to avoid credit card and ATM scams.
Source: gov.uk [34] , travel.state.gov [35]
Reviews | Testimonials: Dental Work in Phnom Penh
You must be assured before you travel. So, build your trust by checking real patient experiences.
Watch on YouTube: "Dentures for Edentulism at Pagna "
Happy Patient: Dental Work in Phnom Penh
Dr. Pagna was very gentle and attentive. I came in 30 minutes earlier than my appointment and he got straight to work.
Inference
DentaVacation assists in planning your trip for dental work in Phnom Penh. Moreover, tourism in Cambodia will take care of your bucket list.
The much-awaited vacation can forge a path to economical dental treatment. So, save money and time by making the right choice with us.
FAQs: Dental Work in Phnom Penh
Most tourists visit Phnom Penh clinics to get their teeth fixed to save 70 – 80%.
For example, dental implants in Phnom Penh cost you $1000. While the same may demand $4000 – $5000 in western countries.
Similarly, the prices of dental crowns & snap-on dentures in Cambodia are $200 and $3000, respectively. But the same may cost $1100 and $6000 in the US.
The quality of dental work in Phnom Penh is on par with international standards.
The clinic sources dental implants from MegaGen company. It has received global recognition for pioneering new age products.
The porcelain veneers in Phnom Penh cost you around $350 per unit. Generally, a full set of veneers covers eight upper and lower teeth.
It includes incisors, canines, and first premolars. Hence, the cost of full-mouth veneers in Cambodia can be $5,600.
The cost of root canals is different for front and back teeth. For more details, refer to the table below:
Cost of Root Canals in Phnom Penh

| Type of Tooth | Cost |
| --- | --- |
| Anterior | $100 |
| Premolar | $125 |
| Molar | $150 |
| Root Canal Retreatment (any tooth) | $150 |
Yes, the dental treatment cost in Phnom Penh is 80% cheaper than in the US.
Also, it is less than half the price in Australia & Newzealand.
Unlike in the US, dental tourism in Phnom Penh will not cost you a fortune.