Do you lack dental insurance? Not a problem! Dental work in Cambodia is the best option for affordable & high-quality dentistry abroad.
Expect to save up to 80% while getting your teeth done in Cambodia. Learn more about a hassle-free dental vacation in Cambodia. 👇
Video Courtesy: Vacationsgram
Why Choose Cambodia for Dental Work? 💡
As a dental tourist, you might wanna travel to Cambodia for the following reasons:
💰 Low Cost
Cambodia is a developing nation with a low cost of living. [1]
Hence, dentistry here is cheaper compared to developed countries like the US & Canada.
❤️ Quality Dental Care
Low dental cost doesn't mean low-quality materials are used.
Advanced dental tools are used to perform dental treatments.
The Patient's Benefit:
For an international patient, getting dental work in Cambodia is a smart choice.
As the country has a number of dental patients, the doctors here have vigorous practice on different dental conditions.
As, not only are they well-educated, but also heavily trained dentists. And not to mention, they offer dental treatments at a very low cost.
🏥 Top Clinics
Our partner clinics work with state-of-the-art technology.
They use Autoclave & Steam Sterilizer for cleaning the equipment.
👨‍⚕️ Skilled Dental Staff
Cambodia hosts volumes of dental patients. This allows doctors to work on a variety of dental conditions.
The staff speaks fluent English. Hence, there's no communication barrier.
✈️ Popular Tourist Destination
Dental tourism in Cambodia offers a variety of sightseeing options to explore.
Discover the stunning scenery of white sandy beaches, rice paddies, and green hills.
Cost of Dental Work in Cambodia
The cost of dental work in Cambodia is one-fourth of the price in the US.
For instance, a dental implant in Cambodia costs only $1,000. You pay five times more in the US, i.e., $5,000. Thus, offering you a saving of 80%!
You should also note that the cost of all-on-4 dental implants in Cambodia is 67% less than in the US.
You pay only $8,000. Whereas, in the US, you will pay $24,000 for the same treatment.
The table below shows cost savings on dental procedures in Cambodia.
Dental Work in Cambodia Cost Comparison (in USD)
Procedure
Cambodia
US
Canada
Cost of Dental Implants
All on 4 Implants
$8,000
$24,000
$22,000
All on 6 Implants
$10,000
$28,000
$26,000
All on 8 Implants
$12,000
$35,000
$32,000
Snap-on Dentures (2 implants)
$3,000
$6,000
$5,500
Titanium Dental Implant
$1,000
$5,000
$,4,600
Cost of Dental Crowns
Zirconium Crown
$350
$2,000
$1,840
Porcelain Fused to Metal Crown
$200
$1,100
$1,020
Cost of General Dental Procedures
Root Canal (Molar)
$150
$1,500
$1,300
Extraction (Simple)
$30
$300
$270
Extraction (Surgical)
$150
$650
$500
*Prices are subject to change.
The pricing table shows that Cambodian dental prices are lower than those in the US, saving roughly 80 percent.
Top Dental Clinics in Cambodia
We want you to choose the best clinic for your dental work. Thus, we highly recommend:
Pagna Dental Clinic
Located in Phnom Penh, Pagna Dental Clinic is one of the first clinics in the country to offer dental tourism services to patients.
St 476, Phnom Penh, Cambodia
Mon - Sat (8 AM - 7 PM), Sun (8 AM - 12 PM)
About
The staff at the clinic strives to give patients restore their missing smiles.
Pagna Dental Clinic is a modern clinic that believes in upgrading constantly.
The clinic strives to provide excellence in oral care services to ensure lifelong dental health.
It offers over 60 treatments under one roof and guarantees good quality painless treatment.
---
⭐ High-quality equipment
🥼 Experienced professionals
✅ Premium quality materials
🙏 Helpful staff
🧒 100% kids friendly
🗣️ Multilingual dental team
---
Accepts dental insurance
Procedures in a single trip
Flexible and easy appointments
The staff is fluent in English, Khmer, and French
Payment via different modes – Cash/visa-card/master-card/bank transfers
---
Best Dentists in Cambodia
---
Dr. Song Pagna
10 Years of Experience
DDS
Expertise
Dental Implants, Cosmetic Dentistry,
Certified in "Smile Design course"
Certified in Dental Implants All-on-4 course and Dental Implant Surgery and Prosthodontics
Top Dental Procedures in Cambodia
---
Dental Implants in Cambodia
They're the best long-term solution for a missing tooth/teeth or an entire arc of teeth.
💰 Savings in Cambodia: 80%
🕟 Duration: 3 days
Other Names: Teeth implant, dental screw, dental pin, & choppers.
---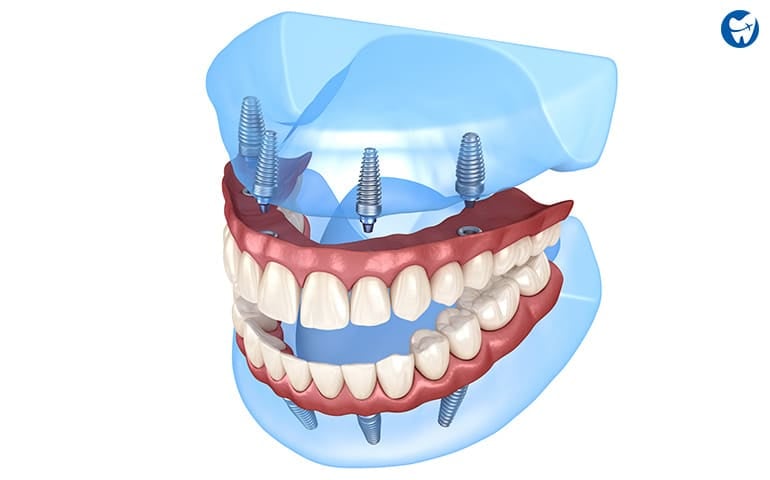 All on 4 Implants in Cambodia
Only four implants are used to restore the full dental arch through invasive surgery.
💰 Savings in Cambodia: 67%
🕟 Duration: 10 days
Other Names: All on 4 dental implants & same-day implants
---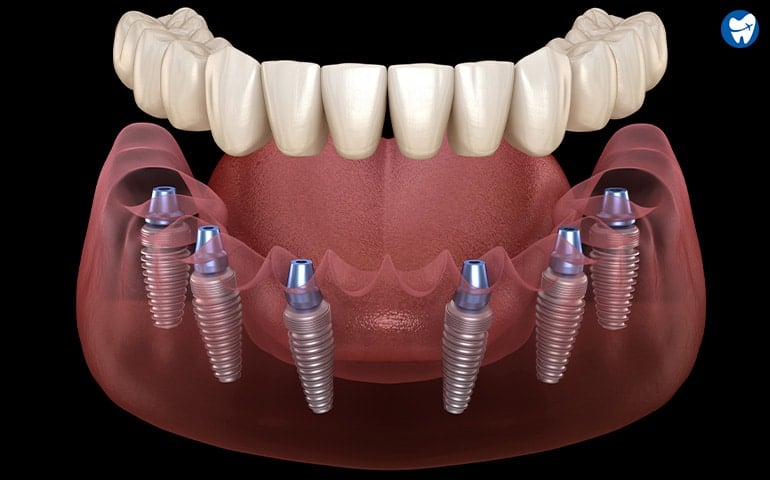 All on 6 Implants in Cambodia
Six implants are used to restore the full arch through invasive surgery. All implants are placed vertically.
💰 Savings in Cambodia: 65%
🕟 Duration: 10 days
Other Names: All on 6 dental implants
---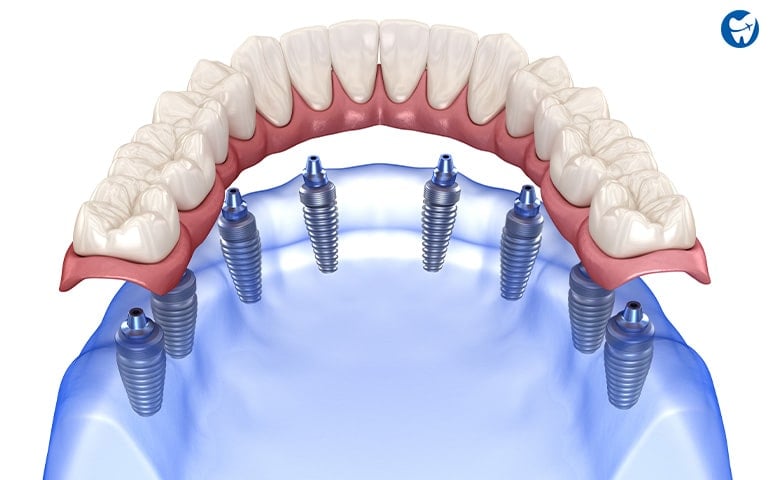 All on 8 Implants in Cambodia
It involves placing eight implants in a single arch, to support a full set of teeth.
💰 Savings in Cambodia: 66%
🕟 Duration: 10 days
Other Names: All on 8 dental implants
---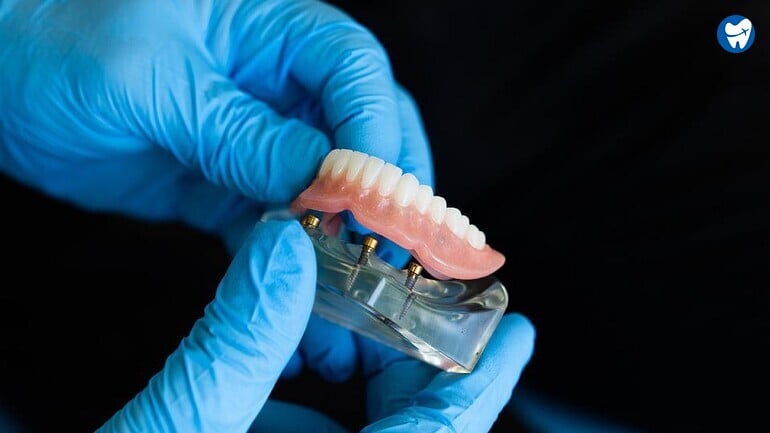 Dentures in Cambodia
A denture is a custom replacement for one or more missing teeth.
It restores aesthetics while providing improved quality of life.
💰 Savings in Cambodia: 50%
🕟 Duration: 10 days
Materials: Metal, acrylic resin, and ceramic.
---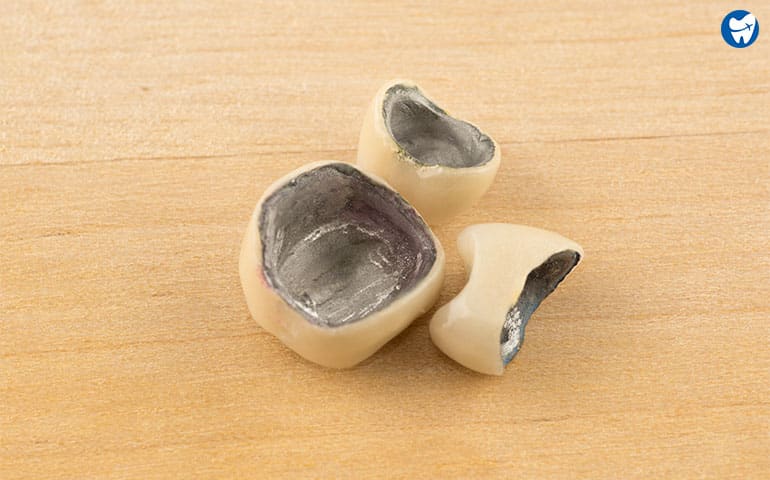 Crowns in Cambodia
The dentist removes the damaged area of the tooth and covers it with a tooth cap that is customized for the patient.
💰 Savings in Cambodia: 82%
🕟 Duration: 7 days
Note: Restore a tooth's shape & size and increase its strength.
---
Tooth Extraction in Cambodia
The unwanted tooth is uplifted from the root and removed by the dentist using certain sanitized.
💰 Savings in Cambodia: 90%
🕟 Duration: 1 day
Types: There are 2 types of tooth extraction – simple and surgical.
---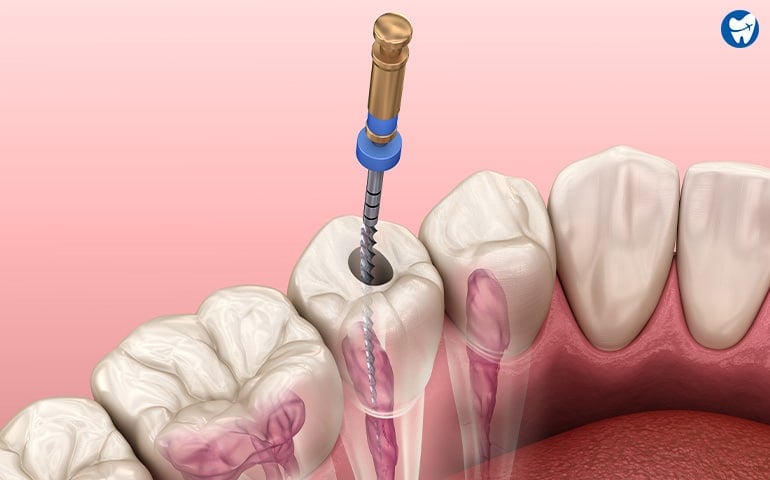 RCT in Cambodia
Infected tooth pulp and root are removed and replaced with certain chemicals to avoid the growth of infection.
💰 Savings in Cambodia: 90%
🕟 Duration: 3-10 days
Other Names: RCT & root filling
---
Dental Tourism in Cambodia
Foreign tourist arrivals increased by 125% in the first 3 months of 2022.
-Tourism Cambodia [3]
Cambodia is home to more than 16 million people, most of whom are Buddhist. [4]
This small country includes the best of the region's offerings, so it's well worth spending a few weeks exploring it all.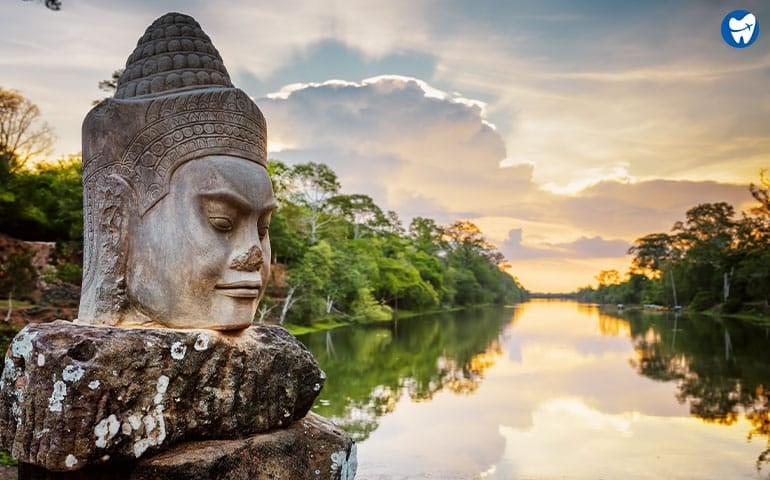 Spiritual Tour in Cambodia
How To Reach Cambodia?
If you are traveling from US or Canada, then traveling to Cambodia by air is the best option.
Phnom Penh International Airport (IATA: PNH, ICAO: VDPP) in Phnom Penh is the busiest airport in Cambodia. [5]
It is only a 30 minutes ride from here to the Pagna Dental Clinic.
Siem Reap International Airport (IATA: REP, ICAO: VDSR) is the second biggest port in Cambodia. [6]
It's the closest airport to the famous Angkor Wat temple.
Flights to PNH Airport, Cambodia
| Origin | Duration | Stops |
| --- | --- | --- |
| New York (JKF) | 24h 45m | Singapore (0h 50m) |
| Sydney (SYD) | 12h 35m | Singapore (2h 35m) |
| Toronto (YYZ) | 22h 10m | Incheon Intl (2h 20m) |
Cambodia has relaxed entry rules to ease travel. COVID-19 PCR negative test within 72 hours of arrival is not required. [7]
Entry Requirements:
You will need a valid passport and a Cambodian visa to enter Cambodia.
The validity of tourist and business visas is one month from the date of entry.
Cambodian immigration officials will impose a fine of $10 per day if you overstay after your visa expires.
Source: Travel.State.Gov [8]
Best Places To Visit in Cambodia
🦁 Mondulkiri – Best for wildlife-spotting
🌃 Phnom Penh – Best for fine dining and nightlife
🏛️ Battambang – Best for nostalgic French architecture
⛰️ Cardamom Mountains – Best for motorcycle adventures
🛕 The temples of Angkor – Best for spectacular spirituality
Source: Lonely Planet [9]
Dental Work in Cambodia: Travel Tips
---
The Cambodian riel (KHR) is the country's currency.
Besides, the American dollar (USD) is a widely accepted payment method.
Source: visa.co.uk [10]
---
The official language of Cambodia is Khmer.
Also, many older Cambodians speak French.
People do, however, speak Chinese, Vietnamese, and Cham.
Source: visa.co.uk [11]
---
Buses are the cheapest and the most convenient way of traveling here.
Shared taxis are great alternatives when exploring Cambodia by road.
Ride on a motorbike to get around the city for a more adventurous experience.
Tuk-tuks are widely preferred by tourists for local travel. They're also safe compared to motorbikes.
Source: Rough Guides [12]
---
Buddhism is deeply embedded in Cambodian culture and has served as the country's official religion since 1989.
It is also important to behave respectfully in holy places. Therefore, wear clothing covering the shoulders and knees.
Source: visa.co.uk [13]
---
Cambodia has a tropical monsoon climate. Therefore, it's a year-round warm destination.
The best time to visit Cambodia is during the dry season – which runs from November to May.
Source: visa.co.uk [14]
---
Is It Safe To Get Dental Work in Cambodia?
According to an article published in Forbes, Cambodia could be Asia's next 'it' destination.
-Forbes [15]
The question is frequently asked, "Is dental work in Cambodia safe?"
Well, Cambodia is a safe vacation destination with high-quality dental services at reasonable prices.
Our partner clinic uses strict sterilization protocols to elevate safety standards.
The nation is quite safe and is inviting more and more tourists each year. [16]
But we strongly suggest that you cross-check every detail before your trip.
---
Safety standards have always been a matter of concern for medical tourists.
Therefore, proper research is advisable to avoid any inconvenience.
However, DentaVacation makes sure that you get the best health care without compromising safety.
Our Partner Clinic:
Uses state-of-the-art technology
Uses advanced sterilization methods
Has well-trained dentists and supportive staff
---
The U.S. embassy considers Cambodia as a Level 1 country. This is the safest on their scale of 4 levels. [17]
Although we have already done the research from our end, take extra precautions to avoid any mishap.
Important Tips:
Minimize the items you carry with you
Avoid traveling in isolated areas at night
Keep your valuables locked in the hotel room
Be wary of pickpockets, especially on public transport and in crowded areas.
Source: gov.uk [18]
---
Dental Work in Cambodia: Reviews
Patient Testimonial: Dentures at Pagna, Cambodia
Dr. Pagna was very gentle and attentive. He speaks fluent English. The clinic was very clean. I would highly recommend it!
Conclusion
Dental work in Cambodia comes with affordable dental care under top clinics.
Tourism in Cambodia also takes care of the traveler inside you. You get some beautiful destinations which you will cherish forever.
Need further help? Don't hesitate to contact us!
FAQs: Dental Work in Cambodia
A dental implant in Cambodia costs 80% less than in the US. You'll pay only $1,000.
On the contrary, the same procedure will cost $5,000 in the US.
Cambodia is a developing Nation, a southeast Asian land with a low cost of living, which is why the treatments cost less there.
At the same time, quality remains uncompromised. We network only with hospitals with high standards of quality and international certifications.
Dentistry in Cambodia is pretty good and reasonably priced. Above all, the quality will be the same as in your home country.
There are several international dentists working here, as well as a growing number of Cambodian dentists who have received training abroad.