Are you conscious of your smile? Do high dental costs prevent you from getting your oral health back on track? Then dental work in Barranquilla, Colombia, is the solution to your woes.
Get high-quality dental treatment and leave with a perfect smile! Read ahead to know more.
Watch on YouTube: "The Carnival of Barranquilla"
Video Courtesy: UNESCO
While dental care in countries like Canada and the US can be expensive, dental work in Barranquilla is affordable.
Barranquilla is also known as the Golden Gate of Colombia. [1] Its geographical location and economic importance earned it the name.
Also, Colombia's most important festival, 'The Carnival,' is staged here.
When on your dental trip to Barranquilla, you must consider taking a swim in the volcano. Literally!
You could also explore other popular attractions or lounge on a beach in this city.
Cost of Dental Work in Barranquilla
The cost of visiting the dentist is one of the top reasons Americans state to avoid the dentist. [2]
If you opt for Barranquilla for dental work, you can scratch that reason now. The city offers you upto 80% of dental cost savings in Barranquilla!
The cost of a single dental implant in Barranquilla, Colombia, is around $675, whereas the same cost $5,000 in the USA and $3,000 in Canada.
Even compared to Canada, treatments such as mini implants cost only 1/10th of the price back home.
The cost of a root canal in Barranquilla is $140 compared to $1,250 in the USA and $2,000 in Canada. That's an average of 90% of cost savings!
Compare how much dental treatment costs in Barranquilla v/s Canada or the US in the table below:
Dental Work in Barranquilla Cost Comparison
Procedure
Canada
US
Barranquilla
Implants
Titanium Dental Implant
$4,000
$6,000
$1,250
Sinus lifting
$2,400
$2,500
$600
Mini Implant
$1,500
$1,500
$110
Implants Supported Bridge (6-implants)
$15,000
$16,000
$9,450
All on 4
$25,000
$24,000
$6,000
All on 6
$18,000
$31,000
$9,000
Crowns and Bridges
Ceramic /Full Porcelain Crown
$3,000
$3,000
$570
Zirconia Crown
$2,500
$2,500
$570
Porcelain Fused to Metal Crown
$1,400
$1,500
$400
Veneers
Porcelain Veneer
$2,500
$1,500
$230
Composite Veneer
$1,500
$1,100
$190
Dentures
Partial Dentures
$2,500
$1,800
$570
Immediate Full Denture
$3,270
$1,900
$599
Implant Supported Overdenture (two implants)
$7,000
$6,000
$3,035
*prices may vary with each case
Get affordable, safe and high quality dental work!
Save ~80%
Why Choose Dental Work in Barranquilla
Quality Health care
Dentists in Barranquilla are highly qualified and have been internationally trained from countries such as the USA, Germany, and Spain, to name a few.
Affordable Dentistry
You can expect savings up to 80% on US or Canada's costs.
Dental work in Barranquilla, including hotel accommodation and flights, is usually cheaper than some dental procedures in the US. [3]
English speaking Dentists
Our dentists in Barranquilla can speak English. However, the locals are not very fluent in this language.
It is best to know some basic phrases in Spanish while in Colombia.
Popular choice
Medical tourism in South America has been growing over the past years. It has increased by 264% between the years 2012 and 2018 in the country. [4]
Dental Work in Barranquilla: Procedures Offered
You can get the best dental treatment in Barranquilla. There are many procedures you can choose from. Let's have a look at some of them below.
Dental Implants
Dental Crowns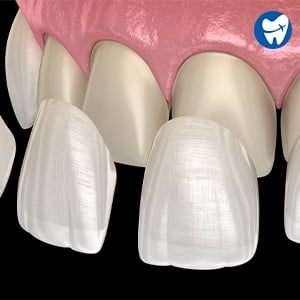 Veneers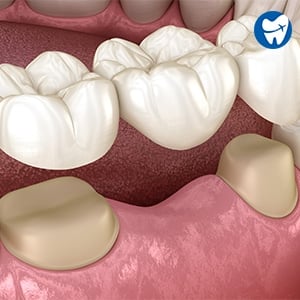 Dental Bridge
Teeth Filling
Root Canal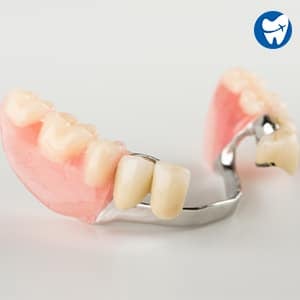 Denture
Braces
Dental Clinics in Barranquilla
DentaVacation facilitates dental tourism in Barranquilla with the top dental clinics in the city.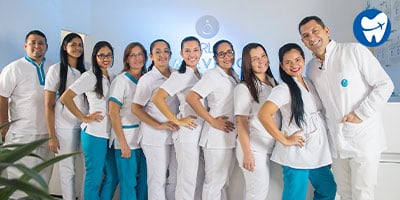 Calle 106 No 50-67 Local 405 CC. Grand Boulevard
Clinic Highlights
Highly experienced team and state-of-the-art technology
The institution believes in providing effective, timely, and warm service.
Location: Close to the hotel zone.
Languages: English, Spanish, and Portuguese
The dental team also provides security and confidence to people with dentist phobia.
The team explains what the procedure entails beforehand to ensure the patient feels safe and comfortable.
Cra. 50 #82 - 149 1er Piso, Barranquilla, Atlántico, Colombia
Mon - Fri 8 AM to 6 PM, Sat 8 AM to 12 PM
Clinic Highlights
The clinic offers comprehensive dental services to both international and local patients.
Also, the clinic has seen constant technological growth over the years.
More than 10 specialists provide all kinds of dental services under one roof.
The staff speaks fluent English.
Many hotels are within a 5-minute drive distance from the clinic
Best Dentist: Barranquilla
---
Dr. Carlos Acevedo
30 Years of Experience
DDS
Expertise
Implants, Oral Surgery
Education
Oral Surgery and Implantology of the Dental College of Colombia
International speaker of Bicon Dental Implants, of the Bicon Institute in Boston, United States
Received certification in CEREC solutions from Germany
Professor of Oral Medicine and Surgery, Odontological College of Bogota
Member of Barranquilla Health Tourism Cluster Dental Federation
Dr. Samia Isaac Tatis
25 Years of Experience
DDS
Expertise
Implants, Gum Surgery
Member of Colombian Association of Periodontics
Language: English, Spanish
Specialty degree in Periodontics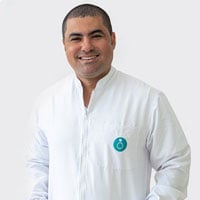 Dr. Adolfo Marriaga Gutierrez
18 Years of Experience
DDS
Expertise
RCT, veneers
Specialty degree in endodontics
Member of Colombian Association of Endodontics
Dr. Hernando Salazar Guerra
40 Years of Experience
DDS
Expertise
Implants, Veneers
Education
Dental Aesthetics and Implants - New York
Expert in dental aesthetics and implants
International education in dental aesthetics from New York
University Member of the Javerian Odontologists Federation Member of ALD
Is It Safe To Get Dental Work Done in Barranquilla, Colombia?
Barranquilla is a safe destination for tourists. As long as you follow basic safety precautions, such as not flashing your money in public, you'll be safe.
Under normal circumstances, Barranquilla has earned a reputation for being charming, warm, and full of energy. [5]
Therefore, with proper planning and precautions, your trip to Barranquilla will be safe.
As a patient, you're advised to do proper research on the clinic you'll be visiting for your treatment.
However, you'd be glad to know that our partner clinics are equipped with state-of-the-art technology and follow proper safety protocols.
Some pointers to keep in mind are:
Qualifications of the dentist
Check sterilization protocols
Read patient reviews
Enquire about the brands of dental materials
Dental Tourism in Barranquilla: Patient Reviews and Testimonials
Watch on YouTube: "Dental Work at Barranquilla "
Dental Work in Barranquilla: Patient Testimonial
Impeccable care, protecting your patients and your staff under strict security protocols, using point technology in all procedures.
I cannot thank them enough for such quality work with my dental implant and the friendly approach from all their personnel.
Excellent dedicated & professional dentists in their work. Use of new technologies for assessment and diagnosis of each case.
I'm completely satisfied with the attention, speed ​​, and professionalism of the personnel of this clinic. Recommended 100%.
How to Reach Barranquilla?
The most opted route is to reach Bogota and then travel to Barranquilla. However, Barranquilla has an international airport as well [BAQ].
Reportedly, it was South America's first airport. [6]
---
The following table shows flight details from U.S & Canada to Colombia:
Flight Duration to Colombia
| From | To | Duration |
| --- | --- | --- |
| Panama | BOG | 01h 34m |
| Panama | BAQ | 01h 11m |
| Miami | BOG | 03h 24m |
| Miami | BAQ | 02h 45m |
| New York | BOG | 05h 45m |
| Montreal | BOG | 06h 30m |
| Toronto | BOG | 06h 10m |
---
Flight details from Bogota [BOG] to Barranquilla [BAQ]:
Flight Duration to Barranquilla
| Airlines | Flight Duration |
| --- | --- |
| LATAM Airlines Group | 1h 30m, Nonstop |
| Viva Air Colombia | 1h 30m, Nonstop |
| Avianca | 1h 32m, Nonstop |
---
Getting Around in the City
You can easily get around in Barranquilla, Colombia.
Bus
Many bus companies operate within the city, and the fares are from 1,300 COP.
Each bus has a specific route that is pasted on the front window.
Taxi
Try to use radio taxis, also known as taxis de confianza or taxis registrados. You can get these by calling the taxi companies in the city.
Also, many taxis in Colombia are unmetered. Hence, it's important that you fix a price with the driver before getting into a taxi. The minimum rate is 5,000 COP to a maximum of 10,000 COP.

 
Source: Barranquilla or Bust, [7] Kayak [8]
Dental Tourism in Barranquilla
Barranquilla is a bustling cosmopolitan city on the Caribbean coast of Colombia.
It is famous for Carnaval de Barranquilla, the second largest in South America. [9]
You can explore the beaches, visit monuments and check out the mud volcano during your visit.
Best Time To Visit Barranquilla
The dry season, which runs from December to April, is the greatest time to visit Barranquilla.
Even the so-called Veranillo de San Juan days – i.e., the last 2 weeks of June and the first 2 weeks of July – may be ideal for a vacation to Barranquilla.
Barranquilla, Colombia
Places To Visit in Barranquilla
Barranquilla is known for its colorful carnival celebrations, Caribbean culture, and friendly people.
The city offers you new foods to try and the best neighborhoods to explore. Here are some of the places you can visit in Barranquilla.
Castillo de Salgar
Image Courtesy: Trip Advisor
This fantastic Spanish Fort is situated on a cliff overlooking the sea. The architecture of this fort is colonial, with vast archways and corridors.
At present, the Castillo de Salgar houses a breathtaking restaurant. There are musical performances, and the setting is picturesque.
Zoologico de Barranquilla
The zoo was set up in 1952; it has around 500 animals of 140 species. [10] All types of flora and fauna from around the world are present in this zoo.
Plaza De La Paz
At the center of Barranquilla, Plaza de la Paz is an open square. It was primarily built for the crowd who came to get a glimpse of Pope John Paul II.
El Totumo, Colombia
Located in Cartagena, El Totumo is a famous tourist spot. It's a mud Volcano & is renowned for healing mud baths.
Barranquilla Carnival
The festival runs with a very lively motto- Those who live it are those who enjoy it. It is the 2nd largest Carnival in the world. [11]
Food To Try in Barranquilla
Pandebono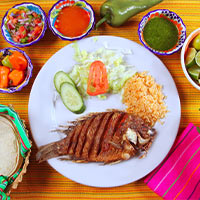 Mojarra
Mote de Queso
Travel Tips
Check the travel advisories before visiting Barranquilla.
Keep emergency contacts handy.
General Emergency- 123
Police- 112
Fire- 119
Medical- 125
Tourist police- (1) 3374413
US Embassy in Colombia- (+57) (1) 275-2000
Refrain from flashing your valuables in public. Don't carry expensive jewelry or watches with you. Minimize the risk of theft as much as possible.
Keep your bags or wallets safely with you. Don't leave your things unattended.
Use only trustworthy transport services such as Cabify or InDriver. The other taxis don't use meters, and the drivers decide their fares.
Try to travel or explore the city in groups or pairs. If traveling solo, share your itinerary with close friends or family.
Avoid dangerous neighborhoods in the area. Tourists should steer clear of San Roque, Don Bosco, and Tres Postes.
Tourists are an easy target for scammers. Therefore, don't share too much information with strangers.

 
Conclusion
Finally, dental work in Barranquilla will be worth your time and money. You can get quality dental work done by top dentists and get your dream smile!
Do you still have any reservations? Don't worry! We can help you at every step of the trip.
Say goodbye to dental woes and hello to a fantastic trip to Barranquilla. We can help you plan it all, contact us today.
FAQs
Dental implants in Barranquilla, Colombia, cost as low as $675. In contrast, clinics in the USA will charge you an enormous $3,000.
Also, all on 4 dental implants in Barranquilla, Colombia, will cost you $4,500 and $24,000 in the US.
Therefore, Barranquilla will save you almost 80% of the cost in the USA!
The cost of dental veneers in Barranquilla, Colombia, is $230. In contrast, veneers can cost up to a whopping $1,500 in the US.
You save around 80% of the cost!
You can get teeth whitening in Barranquilla, Colombia, for more than 80% off USA and Canada prices.
A laser teeth whitening can cost you $360, and a take-home kit can cost you $180. The same procedure will cost you $1,000 in the USA and $600 in Canada.
Yes, one of our partner clinics accepts Colsanitas Dental and Coomeva Oral Health.
Brace yourself to swing to the tunes of Barranquilla!
Take me there