Do high dental costs cause a delay in your timely care? Consider dental tourism in Guatemala and improve your oral health affordably.
Want to restore your smile safely and save up to 85% on costs? Read on to learn how!
Watch on YouTube: "Breathtaking Guatemala "
Video Courtesy: Mado Videos
Dental Tourism in Guatemala - Reviews
Discover Guatemala's exceptional dental care through satisfied patient testimonials.
The dental team was very professional and friendly. We are pleased with the work we had done at a fraction of the cost. Thanks so much!
Brittany Katzmier, Canada
Dental crowns in Guatemala
I had an awesome experience. Words can't even describe how amazing I feel. The level of professionalism is wonderful!
Youman Richardson, USA
All-on-4 dental implants in Guatemala
Everyone was highly professional & the work is first-rate. I have already recommended them to several of my family members.
Gary Farmer, USA
Dental implants in Guatemala
The root canal was done on the spot painlessly and fast. Way better than in the USA. Thank you.
Jehoshua Shapiro, USA
RCT in Guatemala
Dental Tourism in Guatemala – Captivating Smile Transformations
Explore our patients' before-and-after dental work images here.
Full Mouth Rehabilitation in Guatemala
Smile Makeover in Guatemala
Guatemala, "the land of eternal spring," [1] is a popular travel destination in Central America.
It receives millions of tourists every year. [2]
In addition, the country's medical tourism offers procedures 90% cheaper than the US & Canada. [3]
Wondering if a dental trip to Guatemala is worthwhile?
Let's check out the Guatemala dentist prices to find out!
Dental Pricing in Guatemala (2023)
Americans and Canadians can save up to 85% on dental work in Guatemala.
Seeking a permanent solution for your dental gaps? Look no further!
Dental implants in Guatemala cost 65-75% less than in the US/Canada!
Even, the cost of all on 4 dental implants in Guatemala is only $7,570.
On the contrary, American & Canadian clinics will charge you $25,000 for the same.
Similarly, dental veneers in Guatemala cost $595 per unit, compared to over $2,500 in the US/Canada.
You can also save up to 67% by getting dental crowns in Guatemala.
See the table below for detailed cost comparisons.
Cost of Dental Treatment in Guatemala Vs. US Vs. Canada
Procedure
US/Canada
Guatemala
Savings
Titanium with abutment
$5,000
$1,180
76%
All-on-4 dental implants*
$25,000
$7,570
70%
All-on-6 dental implants*
$28,000
$9,800
65%
All-on-8 dental implants*
$35,000
$11,660
67%
Dental crown
$1,800
$595
67%
Porcelain veneer*
$2,500
$595
76%
Root canal
$1,500
$215
85%
Wisdom tooth extraction
$880
$150
83%
Teeth whitening (in office)
$1,000
$210
79%
Regular teeth cleaning
$200
$70
65%
Fillings
$250
$63
75%
*per jaw/unit
Guatemala dentist prices may vary with the complexity of a case.
As you can see, getting dental work done in this Latin American country is very affordable.
Furthermore, opting for dental care in Guatemala offers all-inclusive packages that cover everything.
Guatemala Dental Work Packages – Limited Period Offer
| | | |
| --- | --- | --- |
| Procedure | Inclusions | Special Price |
| All-on-4 dental implants | All on 4 per arch, consultations, hotel stay, Ground transportation (Airport – Hotel – Clinic) | $8,999 |
| All-on-6 dental implants | All on 6 per arch, consultations, hotel stay, Ground transportation (Airport – Hotel – Clinic) | $10,099 |
| All-on-4 snap on dentures | All on 4 per arch, snap-on denture, consultations, hotel stay, Ground transportation (Airport – Hotel – Clinic) | $5,999 |
Now that you know how much to save with Guatemala dentists.
Interested in affordable dental tourism in Latin American countries?
Explore the following destinations.
Seeking low-cost dentistry that restores your smile?
Request quote
Benefits of Dental Tourism in Guatemala
When seeking affordable dental work abroad, you may have various questions.
They are mostly related to quality, safety, travel, and more.
Here we present to you the 5 top reasons to choose dental vacation in Guatemala.
---
Affordable Option
Dentistry in Guatemala is around 1/4th of the costs in the US and Canada!
The country's lower living expenses result in affordable dental costs without compromising quality. [4]
---
Efficient Service
Our partner dental clinic in Guatemala is well-equipped with all the facilities to treat international patients.
The Guatemala dental team is highly trained and reputed with 10+ years of experience.
The clinic provides personal lodging and transportation for international patients to and from the clinic.
---
Budget Travel
Guatemala is easily accessible to travelers, especially from North America, with quick and affordable flights. [5]
It is an enchanting and diverse country, perfect for budget travelers seeking natural beauty and cultural richness. [6]
---
Safe Destination
The country is generally safe for tourists despite its reputation for high rates of violent crimes.
The likelihood of tourists becoming victims in Guatemala is low. [7]
---
Relaxing Holiday
With its towering volcanoes, lush forests, and ancient ruins, Guatemala provides a unique experience you won't find anywhere else.
It is also one of Latin America's most affordable destinations. [8]
---
Now you know why the country is highly sought after for top-quality dental tourism in Latin America.
Ready for dental work in Guatemala? Here are the recommended clinics you can visit.
Best Dental Clinic in Guatemala
Blvd. Vista Hermosa 24, Cdad. de Guatemala 01015, Guatemala
Mon - Thurs 8 AM to 6 PM Fri & Sat 8 AM - 12 PM
Highlights
Clinic experience - 35+ years
Utilize the latest dental techniques & modern technology
Annually perform 550+ crowns, 350+ implants, and 250+ root canals
One-year warranty on dental procedures
Provide Airbnb accommodations for US$35/night.
Multiple payment options
Free video consultations
Personalized airport pick-up & drop-off for international patients
You know about the top clinics offering dental tourism in Guatemala.
Now let's learn more about the dentists who work there.
Best Dentist in Guatemala
Dental experts in Guatemala prioritize your dental needs to deliver exceptional outcomes.
They can handle all your dental concerns, from fixing missing teeth to enhancing their appearance or addressing any other dental issue.
Take a closer look at their profiles here.
---
Dr. Oscar Guerra Armando
35 Years of Experience
DDS
Expertise
Implants, All on 4/6/8, Crowns & Bridges
Education
The University of San Carlos de Guatemala
Bone augmentation & regeneration training, Botiss Academy, Vienna
Participated in Dental Implant and Prosthetics Program (44 hours), STERNGOLD New York, USA
Participated in Dental Implant Training Seminar, IMTEC CORPORATION Boca Raton, FL, USA
Placed over 2,000 dental implants
Dr. Rodrigo Guerra
10 Years of Experience
DDS
Expertise
Veneers, Crowns & Bridges
Education
Francisco Marroquín University, Guatemala
Expertise in technical and clinical fields of prosthetics and dental cosmetics
Course on "Carillas en Resina Compuesta", ESPECIALISTAS ODONTOLOGÍA INTEGRAL Medellín, Colombia
Dr. Patricia Estrada
8 Years of Experience
MDS
Expertise
Implants, Gum surgery
Education
Francisco Marroquin University, Guatemala
Masters in Periodontology & Implantology from Universidad Andrés Bello, Santiago, Chile.
Post-grade Professor at Universidad Francisco Marroqun, Guatemala
Member of Stomatological College of Guatemala
Member of Guatemalan Association of Periodontology
You're in safe hands of our certified dentists!
Book now!
Popular Dental Services in Guatemala
Guatemala Dental clinics offer patients many types of dental services, depending on their specific needs.
Some of the most common ones are:
---
A prosthodontist in Guatemala can replace your missing teeth & related mouth or jaw structures with bridges, dentures, or prostheses. [9]
Treatments: Dental implants, dental crowns and bridges, dentures.
All on 4 implants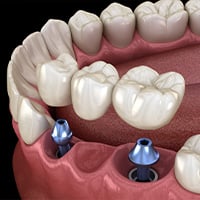 Dental Crown & Bridge
Dentures
---
A cosmetic dentist in Guatemala can help enhance the natural appearance of your teeth, gums, and jaw.
Procedures: Teeth whitening, dental veneers, Inlays and Onlays, smile design
Teeth Whitening
Dental Veneer
Onlay
---
A general dentist in Guatemala can diagnose, treat and manage dental health for patients of all ages.
Procedures: Dental exams, teeth cleaning, simple extractions, filling, bonding.
Dental Filling
Teeth Cleaning
Dental Bonding
---
An orthodontist in Guatemala can treat overbites, occlusions, misaligned teeth and jaws, and overcrowded mouths.
Procedures: Braces, retainers, clear aligners, and other specialized treatments to improve the alignment of teeth & bite over time.
Dental Brace
Clear Aligner
Space Maintainer
---
An endodontist in Guatemala can treat your tooth pain, infections, and diseases related to the tooth's interior or "pulp."
Procedure: Root canal treatment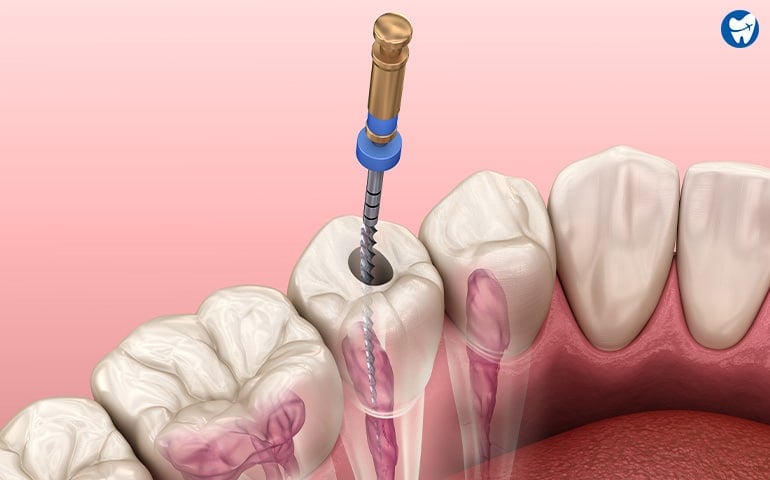 Root Canal Treatment
---
Guatemalan periodontists can treat your gum disease, and perform dental implant placement procedures to replace your missing teeth.
Procedures: Gum grafting, Gingivoplasty, gingivectomy, or gum removal
Gum Surgery
---
Oral and maxillofacial surgeons in Guatemala treat diseases, injuries, and defects in the head, neck, face, jaws, and oral/maxillofacial tissues. [10]
Procedure: Oral surgery, bone graft, wisdom tooth extraction, full mouth restoration.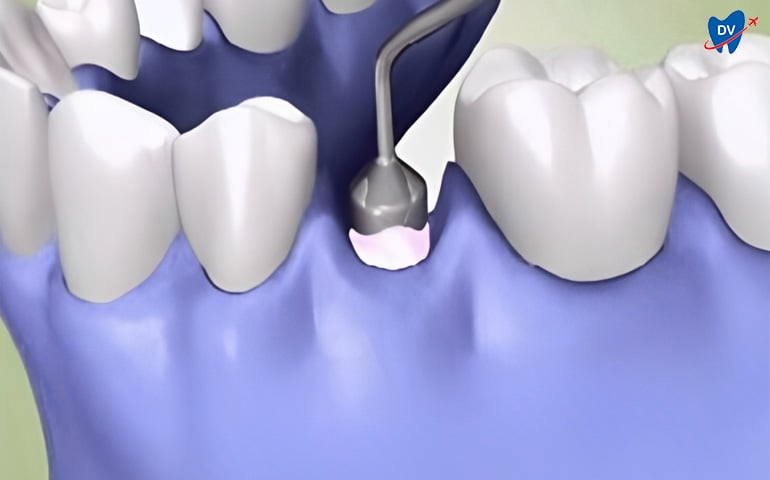 Bone graft
---
Thus, choosing a Guatemala dentist for multiple treatments offers the convenience of avoiding visits to multiple practices.
Now that you know everything about dental work in Guatemala, let's explore the country's tourism.
Guatemala Dental Tourism
Guatemala is famous for its stunning landscapes, abundant natural attractions, and numerous archaeological sites. [11]
Visitors come to explore Mayan ruins, colonial towns, and vibrant Mayan markets, which are major highlights of the country. [12]
Guatemala Tourism – Pools
Let's discover the top 5 must-visit destinations in this attractive Central American country.
Five Top Attractions in Guatemala
Tikal
Explore the ancient Mayan city with its towering pyramids & remarkable archaeological ruins.
Tikal is the country's popular tourist destination & a UNESCO World Heritage site.
Lake Atitlan
Enjoy the beauty of this picturesque lake, nestled among volcanoes & Mayan villages.
It's Central America's deepest lake and one of the world's top 10 most beautiful.
La Antigua
Visit the charming colonial city of Antigua, Guatemala.
Famous for its preserved architecture & vibrant culture, it is the country's top tourist destination.
Semuc Champey
Explore Semuc Champey, a natural wonder with turquoise pools & waterfalls in the Guatemalan jungle.
It's a vital natural paradise preserved by the country's tourism authorities.
Pacaya Volcano
Hike up Pacaya Volcano and witness the incredible views of the surrounding landscapes.
This active volcano attracts tourists worldwide due to its ease of climb, even for novice adventurers.
Source: Travel Pulse [13]
These attractions highlight Guatemala's captivating beauty and diversity.
Want to try Guatemalan cuisine or curious about what to eat in Guatemala?
Let's discover the country's top dishes in the next section.
Dental Tourism in Guatemala with Top Culinary Delights
Fiambre
This Guatemalan national dish is made with a variety of cured meats, cheeses, vegetables & pickled items.
This traditional salad is prepared for All Saints' Day.
Pupusas
Thick corn tortillas stuffed with cheese, meat, or beans & served with curtido, a pickled cabbage slaw.
Pupusas are a great option for budget-conscious travelers.
Kak'ik
A traditional Mayan turkey soup seasoned with a red recado spice blend & garnished with vegetables & cilantro.
It's a culturally rich dish in Guatemalan cuisine.
Hilachas
Shredded beef cooked in a flavorful tomato & tomatillo sauce, served with rice & tortillas.
"Hilachas" means shredded beef in thin strips that resembles thread in appearance.
Pepian
A rich and flavorful stew made with chicken or beef, vegetables, and a rich blend of spices & seeds.
This stew is considered the ultimate comfort food in Guatemala.
Source: Will Fly for Food, [14] The Culture Trip [15]
These are just a few examples of the delicious cuisine you can find in Guatemala.
Enjoy exploring the culinary delights of the country during your visit!
Now plan your dental vacation in Guatemala using the travel guide provided below.
Guatemala Dental Tourism Travel Guide 2023
This guide offers essential information on reaching Guatemala, transportation, entry requirements, safety, and more.
Let's get started!
---
How to Reach Guatemala?
The easiest way to reach Guatemala is by air. The country has two international airports.
It is easy to get to the country from all major US and Canadian cities.
The open-skies agreement between Guatemala and the US permits any airline to fly between the two countries. [16]
Nonstop flights to Guatemala are also available from select US cities.
When traveling from Canada, fly via a major US gateway city, as no direct connections are available.
See the table below for the approximate flight duration from your city to Guatemala.
Flights from US & Canada to La Aurora International Airport (GUA)
| | | |
| --- | --- | --- |
| City | Travel time | Number of stops |
| Miami (MIA) | 2 hr 46 min | Non-stop |
| Houston (IAH) | 2 hr 51 min | Non-stop |
| Atlanta (ATL) | 3 hr 31 min | Non-stop |
| Dallas (DFW) | 3 hr 23 min | Non-stop |
| New York (JFK) | 4 hr 50 min | Non-stop |
| Toronto (YYZ) | 7 hr 25 min | 1 stop (Layover – El Salvador) |
| Vancouver (YVR) | 9 hr 09 min | 1 stop (Layover – Houston) |
---
Guatemala Entry Requirements 2023
You don't need a Guatemala visa if you are a citizen of the US or Canada.
You can stay there for 90 days with just a valid passport.
For the most current visa information, contact the Guatemalan Embassy(info@guatemala-embassy.org)
Source: Canada Travel Advisory, [17] US Travel Advisory [18]
---
Foreign Embassies in Guatemala
Country
Address
Contact number & website
United States
Boulevard Austriaco 11-51, Zone 16
Guatemala City, Guatemala
Telephone: +(502) 2354-0000
Emergency After-Hours Telephone: +(502) 2354-0000
AmCitsGuatemala@state.gov
Canada
Edificio Edyma Plaza, 8th Floor, 13 Calle 8-44, Zona 10, Guatemala City, Guatemala
Telephone: (502) 2363-4348
Email: gtmla-cs@international.gc.ca
---
If you're curious about how tourists navigate Guatemala, continue reading.
Getting Around Guatemala
Bus
Known as "chicken buses," these local inter- and intracity buses are very cheap.
Though crowded, they offer an authentic experience of the local Guatemalan lifestyle.
Shuttle
Shuttles are one of the convenient ways to travel within Guatemala.
These include both private and shared transport. They offer door-to-door service.
Taxi
Taxis are cheap (about US$3 for a short ride) and can be found in all major towns.
Fix the fare before starting your trip, as metered cabs are unavailable outside the capital.
Boat
You may need to take a boat when traveling to Lake Atitlán, Río Dulce, or Lívingston.
Small motorboats often shuttle between villages, hotels & attractions in these areas.
Source: Anywhere.com, [19] Rough Guides [20]
Now that you know your way around Guatemala, let's delve into helpful tips to enhance your tourism experience.
Travel Tips for Dental Tourism in Guatemala
If you're planning a dental trip to Guatemala, check out these travel tips first!
---
Budget Travel Tips for Guatemala
Below are some tips to help you save money during your dental holiday in Guatemala. [21]
✅ Choose bus rides over flights to explore the country on a budget.
✅ Eat from local restaurants or street carts once daily to significantly reduce your expenses.
✅ Book your accommodation early, particularly during peak season, to avoid rising prices as vacancies decrease.
✅ Take a free walking tour in cities like Antigua to explore a new place without expense.
✅ Carry a reusable water bottle with a filter, as the tap water in Guatemala is unsafe to drink.
---
Best Time to Visit Guatemala
The country has a warm and tropical climate.
Expect warm days and cool mornings and evenings, with temperatures ranging from 18-28°C (65-82°F).
The dry season (November-April) is the best time to travel in Guatemala.
The wet season (May-October) brings at least a few hours of rain daily.
Source: Made to Explore [22]
---
What Languages Are Spoken in Guatemala?
Spanish is the official language, with 23 native languages in different regions.
English is limited to major tourist areas.
Source: Audley [23]
---
Currency in Guatemala
Quetzal (GTQ) is the country's currency.
Major banks in Guatemala accept US dollars for currency exchange.
But you cannot exchange Canadian dollars in Guatemala.
Some ATMs accept Canadian debit cards with a four-digit PIN, but those with a five-digit PIN are not accepted.
Source: Canada Travel Advisory [24]
Guatemala currency
---
Time in Guatemala
Guatemala is 6 hours behind Greenwich Mean Time (GMT), equivalent to Central Standard Time (CST) in the US.
During daylight saving time, clocks are adjusted by setting them ahead 1 hour from the last Sunday in March to the last Sunday in October.
---
SIM Cards In Guatemala
The two best mobile providers in Guatemala are Tigo & Claro.
You can buy sim cards at [25]
the small tiendas on the side of the street
the official Tigo/Claro stores
A passport is required to buy a SIM card in Guatemala.
Claro Sim
Tigo Sim
---
What Voltage is Used in Guatemala?
Guatemala uses standard U.S.-style 110-volt AC outlets with two or three prongs.
Always carry a connection kit with the right power phone adapters, spare phone cord, and Ethernet network cable.
Alternatively, check if your hotel provides them to guests.
---
Taxes - Guatemala
A Q225 ($30) departure tax may be included in your airline ticket price.
Verify beforehand.
If not included, the fee must be paid in cash at the airport.
There is a Q20 ($2.65) airport security fee.
A 12% IVA (value added) tax applies to all goods and services, while hotel rooms and lodgings incur an additional 10% tax on top of the 12% IVA.
Source: Frommers [26]
---
Tipping in Guatemala
It is common and expected to leave a minimum tip of 10% in restaurants.
For exceptional service, it is recommended to tip more.
However, taxi drivers in Guatemala do not expect or receive tips.
Source: Frommers [27]
---
Important Phone Numbers for Your Stay in Guatemala
Here are some useful contacts for your Guatemala dental holiday.
| | |
| --- | --- |
| Service | Phone number |
| Police | 110 |
| Fire service | 123 |
| Ambulance | 128 |
| Emergency | 1500 / 911 |
If you want to call Guatemala from the US:
Dial the international access code: 011.
Dial the country code 502.
Dial the number.
There are no regional area codes in Guatemala.
To make international calls from Guatemala:
Dial 00
Dial the country code 1 (US or Canada)
Dial the area code and number.
Source: Formmers [28]
---
Accommodation Options for Dental Tourism in Guatemala
The country has plenty of hostels in all the major cities.
However, our partner clinic recommends the following lodging options for your all-inclusive dental work in Guatemala City.
Hilton Garden Inn
---
13 Calle 7-65, Cdad. de Guatemala 01009, Guatemala
3.6 miles from Guatemala Dental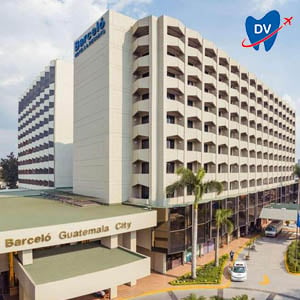 Barcelo Guatemala City
---
7A Avenida 15-45 Guatemala, City 01009, Guatemala
3.5 miles from Guatemala Dental
Hotel Clarion Suites
---
14 Calle 3-08, Cdad. de Guatemala 01010, Guatemala
3.6 miles from Guatemala Dental
Westin Camino Real
---
14 Calle 0-20, Cdad. de Guatemala, Guatemala
3.4 miles from Guatemala Dental
Conclusion
Dental tourism in Guatemala can be your one-stop solution for oral health concerns.
You can get high-quality treatment and enjoy 65-85% cost savings compared to the US/Canada.
So, why not turn your dental work in Guatemala into a memorable journey?
Get in touch with us today to flaunt a gorgeous smile.
Guatemala Dental Tourism FAQs
Dental crowns in Guatemala are quite affordable compared to the US and Canada.
They cost as low as $595 in our partner clinics. In the US and Canada, it costs $18,00.
Thus, you can save around 67% by going to Guatemala for dental caps.
Teeth veneers in Guatemala cost up to 76% less than in the US/Canada.
The cost of a single porcelain veneer in Guatemala is $595, which is around $2,500 in the US/Canada.
The cost of full mouth restoration in Guatemala ranges between $9,000 – $15,000, compared to $40,000 in the US/Canada.
That's 62 -77% of cost savings!
You can pay for your dental treatment in Guatemala using the following payment methods:
Cash
Credit/debit cards
Bank transfer
Paypal
SuperMoney (medical loan)
The Guatemala dentists we work with have good experience treating international patients.
They have over a decade of experience treating dental tourists from the US & Canada.
So, you can trust communication will not be a concern.
Looking for a skilled dentist in Guatemala?
Here are our top 3 recommendations for the best dentists in the country.
Dr. Oscar Guerra Armando (Prosthodontist) – 35+ years of experience
Dr. Rodrigo Guerra (Cosmetic dentist) – 10 + years of experience
Dr. Patricia Estrada (Periodontist) – 8+ years of experience
Guatemala is fairly safe for visitors.
Although the country has high crime rates, it doesn't affect tourists
Most violent crime is gang-related and limited to certain areas.
Tourists and tourist areas are seldom affected.
However, you can stay safe by taking safety precautions seriously.
Be aware of safe and unsafe places in Guatemala during your trip to ensure your safety.
Places to Avoid
Chichicastenango & Solola markets, public transport, and other crowded places
Guatemala City (Zones 1, 3, 6, 18, and 21)
Huehuetenango Department
Safe Places
Antigua, Xela (Quetzaltenango)
Lake Atitlán
Guatemala City (Zones 4, 9, 10, 11, 12, 14, 15, and 16)
Source: Travel Safe Abroad, [29] The Brokebackpacker [30]
Time to plan an unforgettable trip to Guatemala
I need help