Escape soaring dental prices with affordable cosmetic dentistry in Tijuana, Mexico! Now get your dream smile without breaking the bank!
Unveil the inside scoop on how Tijuana is a solution to your dental problems. Keep reading!
Watch on YouTube: "5 Reasons to Visit Tijuana for Dental Work"
Why Choose Tijuana for Dental Work?
Scroll down to experience jaw-dropping transformations!
Before and after for Cosmetic Dentistry in Tijuana, Mexico
Witness the stunning before & after results of cosmetic dentistry in Tijuana, Mexico.
Smile Makeover in Los Algodones: Before & After
Teeth Whitening in Los Algodones: Before & After
Cosmetic Dentistry in Tijuana, Mexico Reviews
Tijuana has emerged as a renowned hub for cosmetic dentistry.
Read these unfiltered reviews from individuals who have experienced dental work in Tijuana firsthand.
Had a wonderful experience at Dental brush. Got 2 root canals done and 6 crowns down. Dental brush is a very professional place.
Allen Yoder
Dental Crowns in Tijuana, Mexico
BEST DENTIST I'VE EVER BEEN TOO!!!! I've been to lots of dentist including for my crowns, and dentist Emmanuel Leon did an awesome job!
Erica Macias
Dental Crowns in Tijuana, Mexico
I was really surprised when I saw my veneers and my new smile. I am happy and definitely recommend this place 100%.
Yoshue
Dental Veneers in Tijuana, Mexico
The treatment I received was Dental Crowns and they were of excellent quality in technology and material. I highly recommend it!
Azael
Dental Crowns in Tijuana, Mexico
Cosmetic Dentistry in Tijuana, Mexico Cost
Tijuana dental care comes at a jaw-dropping 82% off compared to the US.
For instance, porcelain veneers (per unit) in Tijuana cost only $300.
Meanwhile, across the border, you'll be spending $2,500 in the US.
And it doesn't stop there – the cost of teeth whitening in Tijuana is $165.
While you'll pay a substantial amount of $1,000 in the US.
It's time to make your smile and your wallet equally happy!
Still not convinced?
Check out the table below showcasing the price difference between Tijuana & the US.
Cost of Cosmetic Dentistry in Tijuana vs. the US
| | | | |
| --- | --- | --- | --- |
| Procedure | US | Tijuana | Savings |
| Dental Implant (with abutment) | $5,000 | $985 | 80% |
| Porcelain Fused to Metal Crown | $1,100 | $200 | 82% |
| Ceramic Crown | $1,500 | $300 | 80% |
| Zirconium Crown | $2,000 | $350 | 82% |
| Composite Veneer (per unit) | $1,500 | $130 | 90% |
| Porcelain Veneer (per unit) | $2,500 | $300 | 88% |
| Zirconium Veneer (per unit) | $2,500 | $350 | 86% |
| Teeth Whitening | $1,000 | $165 | 83% |
| Fixed Metal Braces | $6,000 | $2,000 | 66% |
| Fixed Clear Braces | $7,000 | $3,000 | 57% |
Why Choose Tijuana, Mexico for Cosmetic Dentistry?
From remarkable cost savings to cutting-edge technology, Tijuana aces it all.
It offers a compelling array of reasons to make it your destination for dental transformation.
Discover the advantages that this vibrant city brings to the world of cosmetic dentistry.
Cost Savings
You'll save ~82% while having a smile makeover Tijuana.
Proximity to the US
Tijuana is conveniently located across the border from the US.
Skilled Dentists
Tijuana boasts high standards of dentistry with dentists with over 20 years of experience.
Quality Dental Care
Technologies like X-rays, CEREC, & CT scans make it an ideal place for dental work.
Less Waiting Times
Unlike the US, Tijuana offers shorter waiting times. Thus, allowing greater flexibility.
Tourism Opportunities
Tijuana is a vibrant and culturally rich city. Thus, you can combine your dental visit with a vacation.
Language Accessibility
Dentists here are bilingual. Thus, offering easy communication for English-speaking patients.
Positive Patient Reviews
As evidenced by reviews, Tijuana reports high levels of satisfaction among dental patients.
Popular Cosmetic Dentistry Treatments in Tijuana, Mexico
Explore the allure of Tijuana, Mexico, as a cosmetic dentistry hotspot with these popular treatments:
Dental Veneers
Dental veneers in Tijuana, Mexico are thin, custom-made shells to fit the front surface of teeth. [1]
Also known as dental laminates, they aim to improve the appearance of teeth. [2]
They are crafted to boost appearance by covering stains, chips, or minor imperfections. [3]
The choice between porcelain & composite veneers should be made in consultation with your dentist.
---
Your dentist examines your teeth to determine if veneers are a suitable option.
A small amount of enamel is usually removed to ensure a proper fit.
Temporary veneers may be placed while the custom ones are being prepared.
Once the custom veneers are ready, the temporary ones are removed.
The permanent veneers are carefully bonded to your teeth using dental cement.
Source: Colgate [4]
---
Resistant to stains and durable.
Conceals stains, chips, and minor imperfections.
Provides a natural and aesthetically pleasing appearance.
Offers a relatively quick way to achieve a dramatically improved smile.
Source: Medical News Today [5]
---
Teeth Whitening
Teeth Whitening in Tijuana is a cosmetic dental procedure that aims at enhancing the brightness & whiteness of teeth. [6]
It involves the application of a bleaching agent to remove stains and discoloration from teeth.
The teeth whitening procedures available at our partner clinics are:
Teeth Whitening (in office)
Teeth Whitening (take-home kit)
Laser Teeth Whitening
Teeth Whitening in Tijuana, Mexico
---
A bleaching agent (usually hydrogen peroxide or carbamide peroxide) is applied to the teeth. [7]
A special light or laser may be used to activate the whitening agent.
The treatment typically takes around 60-90 minutes, but multiple sessions may be required for optimal results. [8]
---
Non-invasive and relatively quick procedure. [9]
Removes stains and discoloration from the teeth.
Enhances the brightness and whiteness of the smile.
Boosts self-confidence and improves overall appearance.
---
Dental Implants
Dental implants in Tijuana are surgical replacements for missing teeth. [10]
They consist of three main components: implant, abutment, & crown.
They are permanent and stable solution that looks and functions like natural teeth.
Titanium and zirconium are the two most common types of materials used to craft dental implants. [11]
---
Begin with an assessment of your oral health to determine candidacy.
Insert a titanium implant into the jawbone to replace the tooth root.
Allow time for the jawbone to naturally bond with the implant. The process is called Osseointegration.
Your dentist will then attach an abutment to connect the implant to the dental restoration.
A custom-made bridge or denture is placed to complete the implant, creating a functional tooth.
Source: NCBI [12]
---
Prevents bone loss in the jaw.
Refines chewing and biting functions.
Stabilizing surrounding teeth and tissue.
Looks and functions like natural teeth.
Source: Medical News Today [13]
---
Orthodontic Treatments
---
Braces are metal/ceramic brackets that are affixed to the teeth, and connected by wires. [14]
Periodic adjustments are made to gradually move the teeth into proper alignment. [15]
They offer the following benefits:
Achieve dental alignment and enhance tooth positioning.
Metal braces minimize the risk of damage to prominent teeth.
Braces can correct bite problems and improve chewing and speech.
Braces in Tijuana, Mexico
---
Aligners are custom-made clear plastic trays. [17] They are an alternative to traditional braces.
Here are some key benefits:
Aligners can be taken out for eating, brushing, and flossing, offering convenience and flexibility.
They reduce the risk of irritation to the cheeks and gums. [18]
Aligners are nearly invisible. [19] Thus, a preferred choice for those who want to correct their teeth without traditional braces.
Clear Aligners in Tijuana, Mexico
---
Source: Medical News Today [16]
Complete Smile Makeover in Tijuana, Mexico
Smile makeover comprises a comprehensive treatment plan tailored to individual needs.
It may include a combination of procedures like veneers, teeth whitening, orthodontics, and more.
In Mexico, you can embrace a smile makeover package priced at just $9,000.
While the same would cost around $21,500 in the US. Thus, offering a remarkable 53% cost savings!
Benefits
Customized to meet specific smile goals.
Achieves a complete smile transformation.
Addresses multiple cosmetic and functional issues.
Top Clinics for Cosmetic Dentistry in Tijuana, Mexico
Step into the realm of dazzling smiles at the leading Tijuana clinics for cosmetic dentistry.
Nestled in the heart of Baja California, Tijuana is home to a cluster of top clinics.
These state-of-the-art facilities blend precision and innovation. Thus, ensuring extraordinary dental care.
Unveil the top clinics for cosmetic dentistry in Tijuana, Mexico, below.
Want to find out more about smile makeover destinations in Mexico? Head to this page!
Best Cosmetic Dentist in Tijuana, Mexico
Are you on a quest to find the best cosmetic dentist in Tijuana, Mexico?
But feeling overwhelmed by the sea of choices? Look no further!
We understand that finding the best dentist in Tijuana can be a daunting task.
That's where DentaVacation steps in, your trusted ally in the pursuit of a stunning smile.
---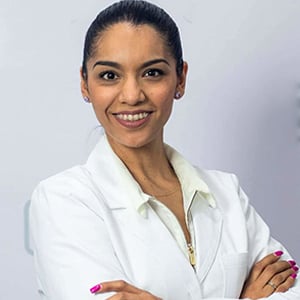 Dr. Melissa Macías
16 Years of Experience
DDS
Expertise
Aligners, Braces
Education
Autonomous University of Baja California
Academic History Degree – Céd.Prof. 7463342
Specialty – Céd.Prof. 11029176
Highly experienced in orthodontics
Dr. Juan C. Perez Mendez
5 Years of Experience
BDS
Expertise
Braces, dental implants, crowns
Education
The Autonomous University of Baja California
Manufacture of prostheses and accessories.
Digital scanning in CEREC system and 3D printing management
Experience in teeth whitening
Dr. Tamara Suanega
7 Years of Experience
DDS
Expertise
Aligners, Braces
Dr. Luis Obeso
6 Years of Experience
DDS
Expertise
Veneers, Cosmetics
Education
University of Mochis Sinaloa
Focused in Cosmetic, Oral Rehabilitation and General Dentistry with multiple courses in cosmetic dentistry as well as CAD/CAM Technology
Luis Gilberto Obeso DDS, Graduated from the Autonomous University of Mochis Sinaloa since 2011
Dr. Luz Dalia
15 Years of Experience
DDS
Expertise
Root Canal Treatment
Education
Autonomous University of Baja California
Dr. Alejandra C. Aguilera
13 Years of Experience
DDS
Expertise
Full Mouth Rehab, Crowns & Bridges, Dentures, Veneers
Education
Autonomous University of Baja California
Is It Safe To Get Cosmetic Dentistry in Tijuana, Mexico?
Tijuana is generally safe to travel and offers an enjoyable experience for visitors. [20]
Baja California earns the "Safe Travels" stamp for health and hygiene practices from the World Travel and Tourism Council.
-Tijuana Travel [21]
The safest areas of the city are the tourist attractions. [22]
The city center, the Zona Rio, and the beaches are some of the famous attractions here.
Let's understand safety aspects as a patient and a traveler in Tijuana.
---
Your safety as a dental patient is paramount.
Tijuana, Mexico, offers a secure environment for those seeking cosmetic dentistry.
Board-Certified Dentists | 20+ years of experience
Proven Track Record | Positive Google reviews
Top-Notch Dentistry | State-of-art- technology - CEREC, CT Scan.
Patient Safety | Sterilization protocols like Wet Heat (Autoclave).
---
Tijuana, with its friendly vibe, beckons as a tourist hotspot.
Safety is a priority, but petty crimes can happen anywhere.
However, if travelers exercise the proper caution, they can enjoy a safe stay.
To ensure a secure journey, consider these travel tips:
Don't travel alone at nighttime.
Don't leave food or drinks unattended.
Tap water is not suitable for consumption.
Don't carry large amounts of cash with you.
Make sure to conceal valuable items in your car.
Avoid the eastern area of the city since it is not secure.
Source: Travelsafe - Abroad [23]
---
Dental Tourism in Tijuana, Mexico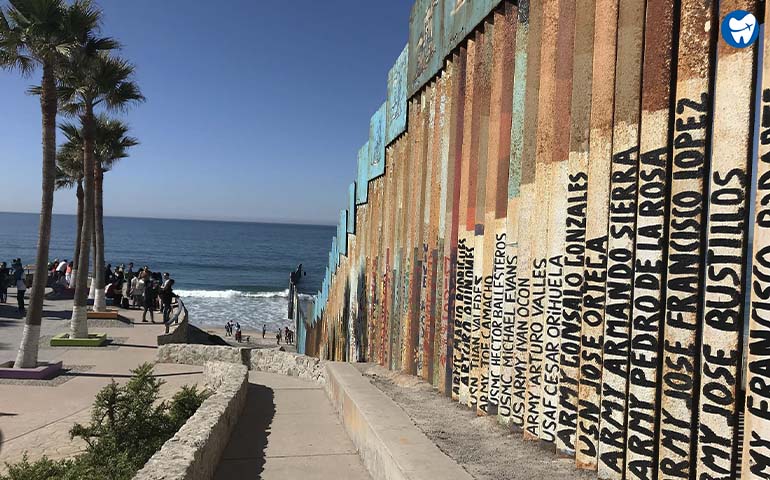 Tijuana, Mexico
Tijuana, with its bustling border life, offers diverse cultures, vibrant nightlife, and eclectic dining.
Over the years, Tijuana has evolved into a dynamic hub for craft beer, cuisine, and urban art.
Some of the iconic places to visit in Tijuana are:
Playas de Tijuana
Here you can relax & enjoy the serene ambiance of the Pacific coastline. It's located near the city center. [24]
Don't miss the chance to savor delicious seafood at the beachfront restaurants.
El Faro de Playas
Also known as the Tijuana Lighthouse, is a picturesque landmark overlooking the Pacific Ocean. [25]
Visitors can climb atop for a panoramic vista or enjoy a leisurely stroll along the Malecón.
Santuario de la Virgen
Also known as the Basilica of Our Lady of Guadalupe, is a significant religious site in Tijuana. [26]
Tourists visit this site to pay homage to the Virgin and experience the spiritual significance it holds.
How to Reach Tijuana From the US?
Watch on YouTube: "Driving Down for Dental Care in Tijuana"
Here's ALL You Need To Know About Tijuana, Mexico
Tijuana is a border town that is in proximity to the US cities like San Diego & Otay Mesa.
Thus, the most convenient way to enter Tijuana from the US is by road.
Distance: Approximately 17 miles (27.4 kilometers).
Travel Time: Approximately 30 minutes, depending on traffic conditions.
Source: Trippy [27]
You can drive to Tijuana by taking major highways and crossing the US-Mexico border.
You can also rent a car in the US and drive to Tijuana.
Note: Be sure to check the rental company's policy on crossing the border.
Final Thought
The allure of cosmetic dentistry in Tijuana, Mexico, transcends borders.
Moreover, its thriving tourism hubs offer a welcoming backdrop to your dental journey.
With skilled professionals and cutting-edge technology, Tijuana is a go-to destination for dentistry.
Take the first step toward a life-changing smile today.
FAQs
Tijuana, Mexico, offers incredible cost savings for cosmetic dental treatments.
With prices typically 82% lower than in the US, it's easy on your pocket.
Porcelain fused to metal crowns in Tijuana are priced at a mere $200.
On the other hand, you'll spend a staggering amount of $1,100 in the US.
In addition to crowns, you'll save a lot on veneers, implants, and teeth whitening as well.
The popularity of Tijuana among US patients can be attributed to the:
Affordability
Quality of care
Skilled professionals
Cutting-edge technology
Easy Travel and Communication
In conclusion, Tijuana has become a sought-after destination for dental tourism without breaking the bank.
Yes, it's worth visiting Tijuana for cosmetic dentistry.
Factors like cost savings and safety prove the credibility of dental work here.
However, the decision to go to Tijuana for cosmetic dentistry is a personal one.
It depends on various factors - budget, comfort level, and proximity.
Teeth whitening is a top choice for cosmetic dental work in Tijuana, as in many other locations.
However, it's important to note that Tijuana offers a wide range of cosmetic dental procedures.
These include:
Dental veneers
Dental implants
Dental bonding and smile makeovers