Zimmer teeth implants in Thailand grant you the confidence to flaunt your smile while saving 60% of the cost in the UK.
Sounds unbelievable? Check out this blog to understand why traveling to Thailand for Zimmer implants can fix your missing teeth and restore your smile.
Watch on YouTube: "Zimmer Biomet T3"
Video Courtesy: Zimmer Biomet
Why Choose Thailand for Zimmer Implants?
You will be pleased to know that Thailand ranks 6th on the list of countries with the best healthcare. [1]
In recent years, millions of offshore patients have undergone medical procedures in Thailand, and their numbers are increasing rapidly.
There are several reasons why tooth implants in Thailand are viable, a few of which have been mentioned below:
First Asian country to have JCI certified hospital
Many hospitals have ISO 9001:2000 certification
Many implant dentists are American board-certified
Dentists are trained for 4-5 years before practicing
Thailand has many state-of-the-art dental clinics
Shorter waiting time
Other Important Factors That Can Be Considered
Cheap teeth implants in Thailand are also a boon for the vast populations of uninsured and underinsured people worldwide.
You should note that hospitals and dental clinics in Thailand do not compromise on the quality of care despite the reduced costs.
Another vital point to note is that prescription drugs are available at cheaper rates in Thailand than in first-world countries.
Last, but not least. The savings from one major dental procedure and diagnostic test can be used to pay for an exotic holiday in this tropical getaway.
Cost of Zimmer Teeth Implants in Thailand
The cost of dental care in Thailand can be approximately one-tenth the cost of dental procedures in first-world countries.
If you are still wondering how much does dental implants in Thailand cost, the answer is inexpensive!
Zimmer teeth implants in Thailand costs around AUD 7,263. Meanwhile, the same procedure costs AUD 17,560 in Australia. It entails a savings of 60%.
In terms of USD, Zimmer implants cost around $5,151 compared to $13,000 in Australia, saving you about 60%.
In other words, you can quickly get a low cost Zimmer tooth implant in Thailand.
The below table shows the Zimmer implant price list in Thailand and Australia.
Zimmer dental implant cost comparison between Thailand & Australia
Zimmer Implants
AUD
USD
Thailand
AUD 7,263
$5,151
Australia
AUD 17,560
$13,000
Savings
60%
The high cost of teeth implants is a huge deterrent that stands in the way of people seeking the perfect smile.
Affordable and low-cost dental implants in Thailand overcome this hurdle.
What Are Zimmer Implants in Thailand?
A dental implant is a small titanium fixture resembling a screw that serves as the support apparatus for replacing one or more missing teeth.
For people fed up with the hassles of fixed and removable dentures, implants offer an easy way out of their predicament.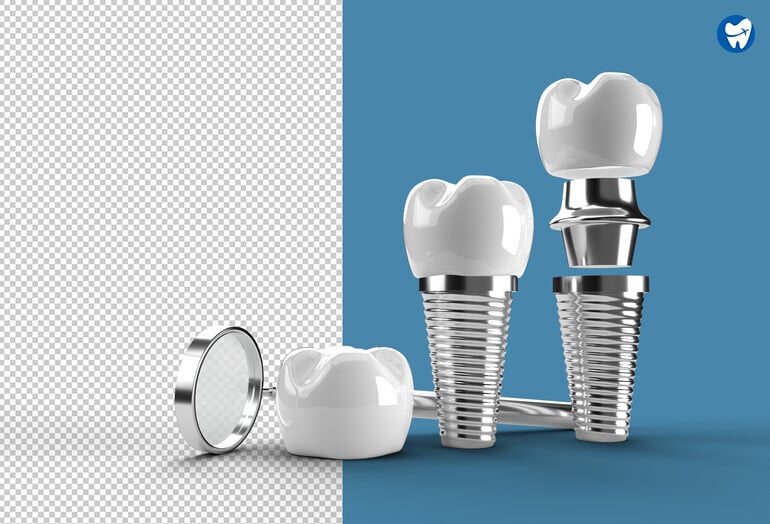 Zimmer Implant
Zimmer dental implants offer a comprehensive solution to almost all types of implant cases, no matter how complex they are.
Some of the products that one can choose from the Zimmer dental implant catalog include the following:
🦷 Tapered screw vent
🔩 Hex- loc
🦷 Advent
🦷 Screw vent
🔩 Swiss-plus
🦷 Tapered swiss plus
Advantages of Tapered Screw Vent Implant System in Thailand
Offers two surface options.
Offers two coronal collar options.
High initial stability for direct restorations.
The implant platform creates favorable conditions for bone level maintenance.
 Zimmer Teeth Implants in Thailand
Zimmer implants have a success rate of 96.96%. [2]
These implant systems have a high implant stability quotient of 61.8. [3]
💸 Cost in Thailand: AUD 7,263
💰 Savings in Thailand: 60%
How To Find an Implant Dentist in Thailand?
You should do thorough research before finalizing the dental clinic and the dentist.
Bangkok has an impressive number of dental implantologists.
Before deciding on an implant dentist, patients should consider several factors, such as the dentist's area of specialization.
How to Find an Implant Dentist in Thailand?
The number of implants placed, together with the success rates, speaks volumes about the efficacy of the implantologist.
The dental tourist must feel entirely at ease with their implant dentist.
The dental tourist must discuss their expectations from the procedure in detail before the surgery.
Denta Vacation helps prospective patients get in touch with doctors from the leading hospitals in Thailand.
Best Dental Clinics for Zimmer Implants in Thailand
Don't have time to do the research? Fret not! Find below the best dental clinics for Zimmer teeth implants in Thailand:
32/ 21 5-6 Sukhumvit Rd, Khlong Tan Nuea, Khet Watthana, Krung Thep Maha Nakhon 10110
Mon-Fri 10AM-8PM, Sat-Sun 10AM-6PM
Part of the internationally renowned network of Malo Clinics
Fabricate crowns, bridges, and overdentures in the ISO-9001 certified lab
Equipped with the latest dental technology, including 3-D Cone Beam x-ray & CEREC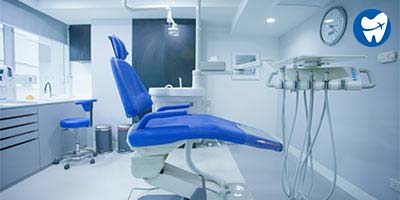 5 Sukhumvit Rd, Khlong Tan Nuea, Watthana, 10110
Mon - Fri 10:00 AM to 08:00 PM
Headquarters of the Bangkok Smile Malo Dental Group
Complete arch restoration in one day using the Nobel Biocare all on 4 implant system
Equipped with state-of-the-art CEREC Technology and ITero-Dental Imaging Scanners
Where To Go for Dental Implants in Thailand?
New teeth implants in Thailand are available in dental clinics in almost all the major cities in the country:
Bangkok
The capital city of Thailand is home to many hospitals, some of which cater exclusively to medical tourists.
The ease of accessibility and the high-level medical expertise have made Bangkok a hub for patients seeking a myriad of treatments from across the globe.
Bangkok for Zimmer Implants
Pattaya
Besides Bangkok, Pattaya is favored by dental tourists seeking quality care.
The city is home to several modern clinics offering dental procedures at reduced costs.
Pattaya has 30+ dentists. [4]
Pattaya for Zimmer Implants
Dental Tourism in Thailand
40 million tourists arrived in Thailand in the year 2019.
[5]
Zimmer dental implants in Thailand also allow medical tourists to explore the culture and beauty of this vibrant country.
Breathtaking places to visit in Bangkok are:
Wat Phra Chetuphon
Also known as the Temple of the Reclining Budhha, it is a Buddhist temple complex.
Jim Thompson House
A museum containing the art collection of the late James H.W. Thompson, also known as the "Thai Silk King."
The Chao Phraya River
Also known as the River of Kings. It is formed by four major tributaries, including the Ping, Wang, Yom, and Nan Rivers.
If you visit Thailand, do not hesitate to try their lip-smacking cuisine.
Their famous dishes include Massaman Curry, Pad Kra Prao, Khao Soi, etc.
Massaman Curry
Pad Kra Prao
Khao Soi
Final Verdict
Zimmer dental implants in Thailand are rapidly emerging as a popular option for people seeking a high-quality, affordable solution for missing teeth.
Fixing dental ailments and vacationing can be possible only in a country as multi-faceted as Thailand.