Dental bills should not be costing a fortune. Why should you carry the pain of dental and financial problems? That's why we offer affordable yet high-quality dental work in New Delhi.
As a result, you get the best treatments that don't leave a dent in your pockets. Read ahead for more details.
New Delhi is the largest city, [1] and the capital of India. Dental tourism accounts for 10% of the booming medical tourism in the country. [2]
Watch on YouTube: "Capital city of india "
Video Courtesy: Vfxbaba
In most western countries, dental treatment costs amount to 5% of total health expenses and 20% of out-of-pocket health expenses. [3]
Cost of Dental Work in Delhi
The cost of dental work in Delhi can help you save more than 90% of the cost in Australia and the US.
The cost of dental implants in New Delhi is 5,005 AUD.
The same treatment costs an enormous 25,000 AUD and 23,500 USD in Australia and the US.
Full dentures in New Delhi cost 215 AUD, compared to 4,000 AUD in Australia and 4,000 USD in the US.
You can compare the costs listed below and see how much you're going to save!
Dental Work in New Delhi Cost Comparison
Dental Procedure
New Delhi (AUD/USD)
Australia (AUD)
USA (USD)
All on 4 Dental Implants
$5,005/$3,550
$25,000
$23,500
Same-Day Implant with Crown
$445/$315
$6,500
$5,000
PFM Crown (with abutment)
$170/$120
$1,760
$1,500
Porcelain Veneer*
$170/$120
$2,035
$2,500
High Quality Full Dentures
$305/$215
$4,000
$4,000
Laser Teeth Whitening
$25/$20
$300
$1,000
Root Canal (anterior)
$65/$45
$990
$900
Composite Filling
$85/$60
$275
$300
Simple Extraction
$40/$30
$200
$300
Fixed Clear Braces
$2,000/$1,420
$8,500
$8,000
*per unit/per arch/per jaw
**Prices are case dependent and subject to change
Why Choose Dental Work in New Delhi?
Did you know? Delhi ranks 11th in the world's top 100 destinations for 2019. [4] Many such reasons make the city an ideal dental destination.
Quality Dental Care
Clinics with trained dental experts, the latest dental technology, and world-class facilities are available within New Delhi and the neighboring cities. [5]
Flexible Appointment With Less Waiting Time
International patients get 100% flexible appointments. So, you just need to share your travel plans well in advance.
Easy Communication
Indian doctors and paramedics have international exposure.
Therefore, they speak and understand English, which makes communication very easy.
India has the second-highest number of English speakers in the world. [6]
Multiple Payment Options
Dental clinics in Delhi accept cash, VISA, Master Card, Amex, and international cards. We also accept foreign currency.
Free Airport Pick-Up
You will be picked up from the airport and dropped off at your respective hotels.
Our clinics require your flight confirmation and hotel details in advance to avail this service.
Food and Accommodation
The clinic offers special rates for bed and breakfast in Prakash Kutir, which the Ministry of Tourism approves.
We can also help in finding other staying options by recommending some hotels.
Economically good quality luxury hotels & service apartments and Airbnbs are abundant in Delhi NCR.
Many international food chains and brands are also available, like McDonald's, Dominos, Subway, Wendy's, Starbucks, TacoBell, and KFC.
The accommodation cost is relatively lesser in Delhi NCR than in other metros of the country. [7]
Gateway To Travel Destinations
Delhi city is suitable for tourists, irrespective of age and interests.
It is the home to three World Heritage Sites and is just 180 km away from the World Wonder- Taj Mahal.
A major advantage of New Delhi as a destination is its easy accessibility and connectivity to important locations across North India. [8]
Delhi acts as an entry point to visit numerous travel destinations in India. The city accounts for 45% of international tourist traffic. [9]
Well-Connected Transport
Delhi Metro is the most economical metro system in the country, with cloverleaf flyovers and the world's largest public transport network operating on CNG (Compressed Natural Gas) fuel. [10]
Indian Hospitality
India's hospitality motto is a Sanskrit saying 'Atithi Devo Bhava,' which means "Guests are equivalent to God."
Also, the country offers international standard hospitality and patient care. [11]
As per the Indian Tourism Statistics of 2019, 640,000 people visited India for medical purposes in 2018. [12]
Popular Dental Services in Delhi
You can get top-quality dental services in New Delhi at affordable prices. Isn't that a deal worth grabbing?
Let's have a look at the array of services available here.
Dental Implants
Dental Crowns and Bridges
Dentures
Dental Bleaching
Root Canal
Extractions and Fillings
Cosmetic Dentistry
Holistic Dentistry
Full Mouth Restoration
Orthodontic Treatments
Best Dental Clinic in New Delhi
Isn't finding a trustworthy dental clinic hectic? We made it our task to find the best dental clinic in New Delhi for you.
Dent Ally is a multispecialty dental clinic located in New Delhi. The clinic offers a personalized and holistic dental experience to its patients.
You get treatment by a skilled team of 13 dentists who use world-class dental equipment and technology.
B-18, Balbir Saxena Marg, Block B, Gulmohar Park, 110049
Clinic Highlights
Team of 13 specialized dentists
State-of-the-art dental equipment
Latest sterilization equipment and lab
Awarded Best Dental Clinic in Delhi in 2018
Practicing Holistic Dentistry
SMART Certified IOAMT Dentist
Comprehensive treatment plans
High-quality and long-lasting results
Best Dentist in New Delhi
You can find certified and experienced dentists in New Delhi.
They use the latest technology to put together comprehensive treatment plans for you.
---
Dr. Shashi Bhushan
8 Years of Experience
BDS, MDS
Expertise
Implants, All on 4/6/8, Crowns & Bridges, Dentures
Education
University of Bhopal, Madhya Pradesh
Expert in maxillofacial prosthetic, dental implants and smile design, 3D implant placement
Internationally trained implant specialist and is specialized in non-invasive surgeries
IOAMT and SMART certified biological dentist
Member of Indian Dental Association
Dr. Rajat Kaura
5 Years of Experience
BDS, MDS
Expertise
Third molar extractions, dental implants, head and neck reconstruction surgery
Education
Rajiv Gandhi University of Health Sciences
Expert in third molar extractions, dental implants, head and neck reconstruction and maxillofacial surgery
International exposure for specificities like orthognathic surgery , dental implants , maxillofacial trauma and rehabilitation surgeries
Dr. Jasneet Singh
8 Years of Experience
BDS, MDS
Expertise
Braces, lingual orthodontics and invisible orthodontics
Education
Indian Board Of Orthodontics
Expert in braces, lingual orthodontics and invisible orthodontics
Diplomate status by Indian Board Of Orthodontics, (also Rashtriya Gaurav Award 2014 for his work in dentistry)
Certified in aligner therapy
Member of Indian Dental Association
Dr. Anahita
8 Years of Experience
BDS, MDS
Expertise
Gum related dental ailments, implants, restorative dentistry and geriatric care
Education
Rajiv Gandhi University of Health Sciences
Specialized in gum related dental ailments, implants, restorative dentistry and geriatric care (care for the elderly)
Member of Indian Dental Association
Dr. Varun Raj
8 Years of Experience
BDS, MDS
Expertise
Single sitting root canal treatments
Education
Atal Bihari Vajpayee Medical University Lucknow
Awarded doctor in his field of specialization
Member of Indian Dental Association
Dental Work in New Delhi: Reviews and Testimonials
I came to Dent Ally to get a tooth implant. The whole process went well, the doctor & his team did an excellent job.
Had an amazing pain-free experience at dentally. Got front tooth implant & Dr. Shashi gave me immediate replacement on it.
I had 10 dental implants done here and was given teeth in a day and I couldn't have been happier. It was like a new birth for me.
Dental Crowns in New Delhi: Before and After
Dental Veneers in New Delhi: Before and After
What Are the Things To Consider When Choosing Dental Work in New Delhi?
Dental Experience
Get to know your dentist's qualifications and experience before undergoing a dental procedure. You can do it by online research or word of mouth.
Facilities and Clinical Equipment
Take a closer look at their installations and equipment. Check whether the clinic has an in-house dental lab.
In-house labs fasten the prosthesis turnover and maintain higher quality standards.
Sterilization Technique
Ensure your procedure is done in a sterile environment. Try calling the dental clinic or check out their website.
Communication
Language should not be a problem in understanding your treatment.
Choose a dental clinic where you should be well informed about the procedure, and the surgeon should be able to answer all your queries.
Discuss Procedures and Options
Discuss all procedures and the total cost of treatment at different stages.
You should note the details about the process and the materials used (e.g., model type, model size, brand) as a precautionary measure.
Postoperative Care
Postoperative care is of major significance in dental tourism. Check for your duration of stay, number of postoperative follow-ups, etc.
Understand precautions to follow and anticipated complications after returning to the home country.
Testimonials or Reviews
Always trust word of mouth. Check with people who have already tried dentistry abroad.
Look for patient testimonials and reviews, patient stories, or videos on the clinic website.
Dental Training in India
Governing Bodies
The Dental Council of India is constituted under the Dentists Act, 1948.
It regulates Dental Education and the profession of dentistry throughout India. [13]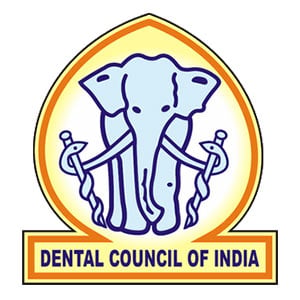 Education
Dental education in India is through a 5-year BDS (Bachelor of Dental Surgery) course. It includes four years of study and one year of internship.
Post-Graduation
Master of Dental Surgery (MDS) is a 3-year course specializing in one or more of the following specialties – Orthodontics, Oral and Maxillofacial Surgery, Conservative and Endodontics, Periodontics, Prosthodontics, Pediatric Dentistry, Oral Pathology, Oral medicine and Radiology, Community Dentistry.
Short or long postgraduate courses in Dental Implantology and Aesthetic Dentistry are also available.
Two-year certificate courses are offered in Dental Mechanics and Dental Hygiene.
Certifications of Dental Clinic in New Delhi
The clinic received "The Best Dental Clinic in Delhi" award at India's Most Trusted Healthcare Awards, 2018.
It is the only dental clinic in the National capital practicing Holistic Dentistry and SMART Certified IOAMT Dentist.
Awarded the Sterilization Monitoring Certificate by the University of Louisville.
State-of-the-Art Facility
The clinic uses the most modern dental equipment like CAD (computer-aided design), CAM (computer-aided manufacturing), and OPG (Orthopantomogram).
The clinic also has a state-of-the-art sterilization facility.
It also houses a dental laboratory.
CAD/CAM
Safety in New Delhi
Even though Delhi doesn't fare well in safety index ranks, we can assure you that your safety is of utmost importance to us.
Also, our partner clinic is located in a premium and safe location. You'd be glad to know that CCTV cameras have been installed for safety in the area. [14]
Apart from that, there are specific safety pointers you need to follow.
---
Avoid Going Out Alone at Night
It is always better to take someone with you when you go out. Females should avoid isolated places and roam out alone late at night.
Carry a Power Bank
Make sure your phone does not run out of battery. It is an important part of staying safe.
Keep Emergency Phone Numbers Handy
Always keep the contact details of local police, helplines for women, medical emergencies, and the numbers of public transport helplines.
---
Air Pollution in New Delhi
Delhi has a hazardous level of pollution. You can get real-time air quality information from the World Air Quality Index team. [15]
Precautions
Protect yourself from the harmful air by wearing masks, preferably N95 / N99 air masks.
While touring, wash your face, mouth, and nasal tract every three hours.
Carry Glucon D and ORS (Oral Rehydration Solution) to avoid unwanted lethargy and headaches.
Keep yourself hydrated by drinking lots of fluids.
---
Watch What You Eat and Drink
Use only bottled drinking water.
Don't eat raw meat or any kind of raw food.
Avoid uncooked cheese or unpasteurized dairy products.
Pasteurized milk from brands like Amul or Nestle is safe. If you buy raw milk, ensure it boils for 30 minutes at 63°C (145 °F).
---
What Are the Few Safety Tips for Solo Women Travelers in Delhi?
Do Not Venture out Alone on the Roads
Get to know the city's structure using a map. Avoid walking around in lonely, deserted places, even during daylight hours.
Note Down Emergency Phone Numbers
Keep the local police telephone number handy. Also have the numbers of women helplines, medical emergencies, and public transport helplines.
Travel and Transportation Safety
Take vehicles arranged through your hotel rather than hailing them on the street to get around the city. The Metro is the safest and most reliable public transport to use. [16]
But avoid the metro post 9 pm. In addition to that, women can also hire taxi services with female drivers. [17]
Wear Appropriate Clothing
Female travelers can reduce some of the unwanted attention by dressing conservatively.
Areas in the North, East or West, and the old part of the city are the more conservative parts of Delhi.
Petty Theft and Scams
Keep your valuables nearby in busy places. Beware of touts, fake tourist offices, and pickpockets.
However, being the capital city, the roads and most public places have CCTV cameras. [18]
Do Not Trust Strangers
Many people use juveniles to commit crimes as they look less threatening. [19] Therefore, it is advised not to trust strangers, whether old or young.
Be Confident, Not Polite!
Don't bother with politeness. It is highly advised that you ignore beggars and the overly-intrusive people.
Trust your instincts. Walk away if you feel that someone is a potential threat.
As social shaming plays a big role in Indian society, call out for help when in trouble.
Tourism in New Delhi
Delhi is a seamless blend of modern and ancient times. The city has a thriving culture and offers you a variety of experiences when it comes to tourism.
New Delhi, India
How To Reach New Delhi, India?
Many major cities all over the world connect to Delhi via flights. Indira Gandhi International Airport (IATA: DEL) is the International airport in New Delhi, India.
Terminal 3 operates all International flights. The bottom floor is dedicated to arrivals and the top floor for departures.
Flight Details To New Delhi
| City | Duration | Distance | No. of Stops |
| --- | --- | --- | --- |
| London (YXU) | 8 hrs 35 mins | 11760 Km | Non stop |
| Melbourne (MEL) | 12 hrs 40 min | 10200 Km | Non stop |
| Toronto (YYZ) | 14 hrs | 11640 Km | Non stop |
| New York (JFK) | 14 hrs | 11760 Km | Non stop |
| Auckland (AKL) | 17 hrs 20 min | 12500 Km | 1 (via Sydney) |
Best Time To Visit for Dental Work in New Delhi
The best time to visit Delhi is between October and March due to the cool weather. [20] But, avoid a few weeks in late November to January due to heavy smog cover.
February and March have great weather and relatively clean air to roam around.
Delhi has an extreme climate – hot summer (April – July) and cold winter (December – January).
Summer – 25°C to 45°C
Monsoon – 30°C to 35°C
Winter – 05°C to 25°C
Visa Requirements for India
Tourist Visa
Your passport should be valid for 180 days or 6 months, and make sure there are at least two blank pages in the passport book.
E-tourist visa can be applied for online and is issued within a few days.
The period of stay for each visit is up to 90 days from the entry date. However, the duration may vary for some nationals.
Source: Indian Visa Online [21]
Validity of tourist Visa commences from the date of visa issuance and not from the date of entry into India.
Foreigner Registration in Delhi
The Foreigner's Registration Office Delhi is located at East Block —VIII, Level -2 Sector -1, RK Puram New Delhi-110066
List of Foreign Embassies in New Delhi
Foreign Embassies in New Delhi
| | | | |
| --- | --- | --- | --- |
| Country | Address | Email ID | Phone |
| USA | American Embassy, Chanakyapuri New Delhi 110021 | acsnd@state.govboxmea@state.gov | (011)-24198000 |
| Canada | 7/8 Shantipath, Chanakyapuri, New Delhi 110021 | delhi@international.gc.ca | (011)- 51782000 |
| Britain | Shantipath, Chanakyapuri New Delhi 110021 India | postmaster.nedel@fco.gov.uk | (011)-24192100, (011)-26872161 |
| Australia | 1/50 G, Shantipath, Chanakyapuri, New Delhi 110021 | austhighcom.newdelhi@dfat.gov.au | (011)- 41399900 / 011- 41494490 |
| New Zealand | Sri Edmund Hillary Marg, Chanakyapuri New Delhi 110021 | nzhc@ndf.vsnl.net.in | (011)-26883170 / (011)-26876260 |
Source: Delhi Tourism [22]
Emergency Numbers
You're advised to save the numbers listed below in case of an emergency.
Helpline Numbers
| Emergency | Contact |
| --- | --- |
| Emergency helpline for immediate assistance | 112 (Includes police, fire fighters, ambulance services) |
| 24 Hour ambulance in Delhi NCR | 102 |
| For Traffic Related Emergency | 1095 or 011-25844444 |
| Women & Child Helpline No. | 1091 or 1098 |
Useful Phone Apps in Delhi, NCR
You can download the apps listed below on your phone as per your needs.
Ride Sharing: Uber, Ola
Washing & Dry-Cleaning: Uclean, Pick My Laundry
Food Delivery, Restaurant & Bar Listings: Zomato, Swiggy
Booking Hotels & Flights: MakeMyTrip, Cleartrip
Tickets for Movies, Plays & Sports Events: Book My Show
Common Hindi Words
You can learn the following basic phrases in Hindi that may come in handy.
Common Hindi Phrases in English
| English | Hindi | English | Hindi |
| --- | --- | --- | --- |
| Hello | Namaste | Thank You | Shukriya |
| Goodbye | Alvida | Good | Acha |
| Yes | Haan | What's This? | Ye Kya Hai? |
| No | Nahi | How Much? | Kitna? |
| Okay | Theek Hai | Food | Khana |
| Sorry | Maaf Kijiye | Water | Pani |
Places To See in and Near Delhi
You can visit several historical monuments, try local cuisines and shop at the colorful bazaars in Delhi. Listed below are some exciting places to visit in and near the city.
India Gate
India Gate is a magnificent stone arch built to memorialize Indian soldiers killed in the first world war. It looks stunning in the evening lights.
Qutub Minar and Its Monuments
Qutub Minar is the tallest brick tower globally, which measures 72.5 meters tall and has 379 steps. [23] Also, many sites around the tower are worth exploring.
The Lotus Temple
Lotus temple is one of the prime tourist attractions. It is shaped in the form of a spectacular lotus with white petals.
Taj Mahal
Taj Mahal is considered one of the most beautiful buildings ever constructed. Today, it is considered one of the new 7 wonders of the world. [24]
Travel Tips
Even though Delhi does not have an ideal safety index ranking, you must visit the city with an open mind. We recommend you follow the guidelines stated above for a safe trip.
You can buy a local SIM card at the airport itself. Airtel is the largest network provider and works well in major parts of the country. [25]
It is advisable to tour Old Delhi with a guide. However, you may explore Central and South Delhi on your own. [26]
Don't miss out on the local places like Khan Market, Hauz Khas, and Lodhi Garden. Tourist places are great, but these local sites have their own charm.
Conclusion
New Delhi comes to your rescue if you need affordable dental work abroad.
Also, you can explore the diverse culture of India and feast on some flavorsome cuisines.
We are here to help you. For more information on dental tourism in New Delhi, contact us!
FAQs
The cost of a composite tooth filling in Delhi is 85 AUD per tooth. The same costs an enormous 400 AUD in Australia.
Also, replacement of Amalgam filling in Delhi costs 120 AUD. The actual cost of treatment may vary from case to case.
The cost of root canal treatment in Delhi ranges from 65 AUD to 90 AUD; compared to Australia, it can vary between 2,000 AUD and 3,400 AUD.
A re-root canal retreatment in New Delhi will cost you 170 AUD.
Thus, you save more than 90% of the costs!
The actual price may vary depending on the severity of the problem.
No. However, the clinic can help you fill out the required paperwork to get reimbursement from your insurance company.
Qutub Minar, Delhi Haat, Red Fort, Gurudwara Bangla Sahib, and Akshardham Temple are a few famous places to visit near Delhi airport.
Delhi has the best markets in India, selling a huge collection of items, including handicrafts from all over the country.
These best street shopping places in Delhi help you get what you are looking for, from apparel and accessories to paintings and spices.
Yes, you need to be vaccinated against COVID-19 and a few other diseases to travel to India.
According to the CDC, travelers must get routine vaccines for chickenpox, Diphtheria-Tetanus-Pertussis, flu, MMR, polio, and shingles. [29]