Dental Work in Jakarta, Indonesia
Unable to afford the smile of your dreams in Australia? Don't worry! Getting your dental work in Jakarta, Indonesia, is economical, safe, and allows you to check off a destination from your bucket list.
Video Courtesy: VNM Productions
Interested? Scroll down to learn more about dental tourism in Jakarta.
Why Choose Dental Work in Jakarta, Indonesia?
Wondering why you should visit Jakarta, Indonesia, for dental work? Here are the top reasons-
Affordability
You can save up to 70% by getting your dental work in Jakarta, Indonesia.
This is due to the low cost of living in Jakarta compared to Australia. [1]
High-Quality
Affordable treatment doesn't mean that you have to compromise on the quality of dentistry.
Indonesian dentists undergo five and a half years of dental school with three and a half years and two years of pre and post-clinical years.
The journey of becoming a dentist in Indonesia is long, ensuring that the dentists are all highly qualified. [2]
Communication
Board-certified dentists at our partner clinic in Jakarta speak English fluently, so you don't have to worry about anything!
The general population of Jakarta also understands English. [3]
Proximity
Along with perks like affordability, high quality, and no communication barrier, it's also just a flight away!
Several flights are available from Australia to Jakarta and it only takes around 7 hours! [4]
💡 Did You Know?
More than one million Australians visit Indonesia each year. [5]
What Is the Cost of Dental Work in Jakarta, Indonesia?
Dental care in Jakarta, Indonesia, is a low-cost alternative to dental work in your home country.
Dental Implants in Indonesia cost only $9000 (AUD), whereas they can rack up to $30,000 in Australia.
Dental Veneers cost $930 in Australia (AUD), whereas they only cost around $725 in Jakarta, Indonesia. You stand to save up to 60-70% by getting your dental work in Jakarta!
Need more details? Check the table below for price estimates.
Cost of Dental Work in Indonesia, Australia and USA
Treatment
Indonesia(AUD/USD)
Australia(AUD)
USA(USD)
All-on-4 Dental Implants*
$9,165 / $6,500
$30,000
$24,000
All-on-6 Dental Implants*
$13,820 / $9,800
$33,900
$31,000
Metal Braces
$2,440 / $1,730
$8,520
$7,500
Removable Full Denture*
$1,100 / $780
$2,800
1,800
Crown (PFM)*
$520 / $370
$1,730
$1,400
Root Canal Treatment
$490 /$350
$1,040
$900
Porcelain Veneer*
$735 / $520
$930
$2,100
Composite Filling
$80 / $55
$300
$200
*per jaw / per unit
*Prices may vary according to each case.
Top Dental Clinics in Jakarta, Indonesia
Our partner clinics go through a rigorous screening process which ensures that you are provided with the best treatment at your chosen destination.
Just like every location, rest assured, you'll be in the best hands at our partner clinic in Jakarta, Indonesia. Check them out below.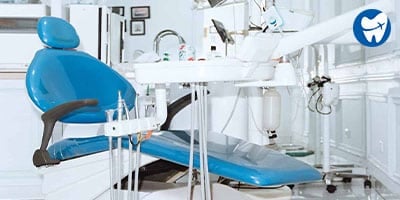 16, Jl. Senopati No.16, RT.1/RW.2, Selong, Kec. Kby. Baru, Kota Jakarta Selatan, Jakarta 12110, Indonesia.
Mon-Fri 10:00 AM - 09:00 PM, Sat 6:00 PM, Sun 11:00 AM-5:00 PM
Dentalosohpy, one of the finest dental clinics in Jakarta, has 4 branches at prime locations.
The clinic follows health protocols laid out by both the
World Health Organization and
The Indonesian Dental Association.
Best Dentists in Jakarta, Indonesia
Looking for the best dentists in Jakarta, Indonesia? We've got you covered!
Learn more about your dentist's qualifications and certifications simply by scrolling below.
---
Dr. Benindra Nehemiah
10 Years of Experience
DDS
Expertise
Routine Dental Care
Education
University of Indonesia
Indonesian Dentist Association
Master's in Basic Dentistry- Faculty of Dentistry, the University of Indonesia in 2010
Dr. Achana Descania
12 Years of Experience
DDS
Expertise
Dental Implants
Education
Trisakti University
Undergraduate Program, Trisakti University in 2008
Specialised in routine dental care, dental filling, dental aesthetic treatment, and dental implant odontectomy
Patient Review of Dental Work in Jakarta
The doctor and his staff were very very friendly and kind! The place is very, very comfortable.
Rosa Indah
The place is very comfortable. Before entering, you must wear PPE, the staff and doctors are also friendly.
Ayudhityadewi Pudjisasono
Went here for scaling and it was a very good experience. Reasonable price, very friendly dentist!
Sandhya Nugra
Dental Tourism in Jakarta, Indonesia
In the beautiful Indoneisa, consisting of 17,000+ islands, one can find everything from waterfalls and volcanoes to beaches and mountains.
Known for its hospitality worldwide, visit Jakarta– the capital city of Indonesia, which is as dynamic as it is diverse. [6]
Here are the must-visit top tourist attractions-
National Monument
Monas, Jakarta's national monument is a 137-meter tall structure. It was built in 1975 to commemorate Indonesia's independence struggle. [7]
Istiqlal Mosque
Istiqlal, is the largest mosque in Southeast Asia. It took 17 years to build. In Central Jakarta it is a symbol of Indonesia's tolerance and diversity. [8]
Taman Mini
Taman Mini is a great introduction to Indonesia's diversity and culture. Spend your entire day here and learn more about Indonesia! [9]
Thousand Islands
Visit Palau Seribu, an hour away from Jakarta, and enjoy the waves, and sun. Enjoy water sports on various islands because why limit yourself to one? [10]
How To Reach?
Fly To Jakarta, Indonesia
The most accessible and convenient mode of transportation to reach Jakarta is by air.
Home to the international airport – Soekarno-Hatta, several flights from Sydney, Melbourne, and Perth land regularly in Jakarta.
Find the flight time it takes to travel from various locations in Australia to Jakarta:
Flying From
Flight Time
Sydney
7 hours 50 mins
Perth
8 hours 45mins +
Melbourne
10 hours 30 mins +
Brisbane
10 hours 35 min +
+ connecting flight
🏝️ Best Time To Visit
Jakarta, Indonesia, is a year-round destination. The dry season from May-September is the best time to visit- due to the drop in temperature and humidity. [12]
For visa requirements, travel tips, and more, check this out.
Conclusion
Dental work in Jakarta, Indonesia, not only promises affordable and quality dentistry but also a vacation you won't be able to stop talking about!
What are you waiting for?
FAQs
By getting your dental care done in Jakarta, Indonesia, you sign up for quality dentistry with board-certified dentists at a low cost!
All on 4 dental implant treatment can cost a staggering $30,000 (AUD) back home in Australia, whereas, in Jakarta, the same quality treatment cost only around $9000 (AUD).
Even a simple procedure like a root canal treatment can cost upwards of $1000 in Australia (AUD).
Meanwhile, you can get it done in Jakarta, Indonesia, for less than half of that price.
The journey to become a dentist in Indonesia is a lengthy process.
After five and a half years of dental school and another five years of pre and post-clinical years- the process doesn't stop there.
All dental graduates have to qualify for two dental exams to become dentists in Indonesia. [13]
Rest assured, we at DentaVacation have a thorough screening process, which ensures that we have on board with us highly qualified and capable dentists and partner clinics.
In a recent study by The Australian Institute of Health and Welfare, it was found that 40% of the Australian population avoids going to the dentist altogether because of high costs! [14]
Dental work in Jakarta is much more pocket-friendly than dentistry in Australia is, because of the difference in operational costs. Studying in a dental school and setting up a dental clinic is costlier in Australia than Indonesia. [15]
In Indonesia, fixed metal braces cost $2500 (AUD); meanwhile, the same dental work can cost up to $8000 in Australia.
Dentalosophy, our partner clinic in Jakarta, Indonesia, uses braces by Damon and even offer services like fixed clear braces, Invisalign, and occlusal mouth guard.
Moreover, you stand to save up to 70% of Australian prices.