Dental crowns in Izmir, Turkey, are high-quality and affordable, giving you the perfect reason to plan your dental trip there. Ready to save up to 70%? Scroll down now!
Watch on YouTube: "The Best Travel Destinations in Turkey"
Video Courtesy: Best Places
Moreover, the port city of Izmir is a beautiful tourist destination, known for its vivid culture and archaeological sites. [1]
So there you go – get a healthy smile while enjoying a great vacation! Read on to gather all the information you need for your trip.
Why Should I Get Dental Crowns in Izmir, Turkey?
Dental crowns can transform your smile, but, they can cost a fortune for uninsured Britishers.
Dental crowns in Izmir, Turkey have not one but several benefits. Listed below are five reasons to choose this city:
High-Quality | CAD/CAM Available
Clinics in Izmir offer Computer Aided Design and Computer Aided Manufacturing of dental crowns. They also-
Use superior strength and quality materials
Have experienced dentists specializing in dental crowns and bridges
Affordable | Save Up to 80%
Setting a dental clinic in Izmir, Turkey requires lesser investment because it has lower costs of living. [2]
You save up to 80% in dental crown costs without compromising on quality, due to-
Lower rent and dentist fees
Lower operation costs
Nature and Adventure | Water Sports
Along with walking through the white sands with the breeze against your face, enjoy the waves in Turkey-
Good scuba diving spots around Izmir
Alacati in Izmir is popular among tourists for windsurfing and kitesurfing
English-Speaking Staff | No Language Barrier
Our partner clinics treat a lot of international patients which is why –
The dental team can speak English, and
Translator services for other languages are also available
They also have trained staff to tackle anxious patients.
What Is a Dental Crown?
Dental crowns are restorations that cap or cover damaged or decayed teeth.
They can improve the function and appearance of teeth.
Most commonly, you may need crowns if you have –
a cavity that is too large for a filling,
after a root canal treatment or,
if you have a cracked or worn down tooth.
Types Of Dental Crowns
The classification of dental crowns depends on the material used.
The types of dental crowns available in Izmir, Turkey are –
Porcelain Fused to Metal Crowns (PFM)
PFM crowns are made with a metal alloy interior and a porcelain exterior.
These are known for their good mechanical properties. [3]
💶 Costs €185 per unit in Izmir, Turkey
💰 Up to 75% in savings as compared to the UK
Zirconium Crowns
Zirconium crowns are made with zirconium dioxide and are a new variant of ceramic crowns.
These crowns are known for their strength and durability. [4]
💶 Costs €185 per unit in Izmir, Turkey
💰 Up to 86% in savings as compared to the UK
Full Metal Crowns
Full metal crowns are entirely made with metals like gold, palladium, nickel, or chromium.
These type of dental crowns are less likely to chip. [5]
💶 Costs up to €130 per unit in Izmir, Turkey
💰 Up to 65% in savings as compared to the UK
E-MAX Crowns
An Emax crown is a type of all-ceramic crown made from lithium disilicate material, which is known for its excellent strength and appealing aesthetics as a restorative crown material. [6]
💶 Costs up to €220 per unit in Izmir, Turkey
💰 Up to 49% in savings as compared to the UK
Dental Crowns Procedure
---
Oral Evaluation
Evaluation of your teeth and oral tissues takes place.
Tooth Preparation
Trimming of the tooth takes place.
Impression
A paste loaded on the tray records the impression of the prepared tooth.
The impression is used to make the crown.
Temporary Crown
The permanent crown fabrication may take a few days.
A temporary crown is placed over the prepared tooth.
Crown Fixing
Finishing and polishing of the permanent crown takes place.
After which, it is cemented to your teeth.
---
Tooth Preparation
The tooth is prepared to hold the crown.
Scanning
An intra-oral camera scans the prepared tooth to create a 3D image.
The computer which receives the digital scan creates a model.
Crown Fabrication
The crown is fabricated in a short time but with accuracy.
Crown Cementation
After final checks, the dentist fixes the crown after polishing it.
Post-operative instructions are given.
---
Watch on YouTube: "Dental Crowns Procedure "
Dental crown procedure
Cost of Dental Crowns in Izmir
The cost of dental crowns in Izmir, Turkey is in the range from €130 to €310. You save about 70-85% with dental crowns in Izmir compared to the UK.
Porcelain fused to metal crowns in the UK cost €750, whereas they cost only €185 in Izmir, Turkey.
Similarly, Zirconia crown prices in the UK are €1320, but only €185 in Izmir, which is comparatively lower.
From the table below, you can make out the price difference.
Cost of Dental Crowns per Tooth in Izmir (Euro €)
| Type of Dental Crown | Izmir | UK | Savings |
| --- | --- | --- | --- |
| Porcelain Fused to Metal Crown (PFM) | €185 | €750 | 75% |
| Full Porcelain Crown | €265 | €880 | 70% |
| Zirconium Crown | €185 | €1320 | 86% |
| Emax crown | €220 | €430 | 49% |
*Prices vary with each case.
Looking for some savings on dental work? Izmir is for you!
Request quote
Top Dental Clinics in Izmir
Menderes, Seyfi Demirsoy Cd. 13 B, 35370 Buca/İzmir, Turkey
Mon-Fri 09:00 AM - 11:00 PM, Sat 11:00 AM - 08:00 PM
Dent KM, located in Izmir, Turkey, provides a comprehensive range of services for both local and international patients.
They offer –
Digital dentistry services, including CAD/CAM.
Various payment options, pay in Euros or USD.
They offer free airport pick-up and drop-off services.
Dentist consultations in your home country after crown placement.
Bayraklı, Adalet Mah. 2131/10 Sok. No:3A Dentaglobal Agiz ve Dis Sagligi Poliklinigi, 35250
Mon - Fri 10:00 AM - 07:00 PM
The DentaGlobal Dental Clinic, located in Izmir, Turkey, has a very skilled and experienced team of specialized dentists.
Their expert dentists explain your options thoroughly and help you to choose the best treatment plan for your needs.
They offer:
A state-of-art dental clinic,
An all-inclusive package that offers luxury residential facilities, driver service, and high-quality dental care.
Prosthodontists with over 15 years of experience.
Best Dentists in Izmir
Dentists in Izmir are highly qualified with a keen interest in research and are equipped with the latest dental technology.
When it comes to treatment with dental crowns, we want you to be in safe hands.
So we have found some of the best dentists in Izmir, Turkey, for dental crowns-
---
Dr. Şükrü Mert Yüce
15 Years of Experience
PhD
Expertise
Implants, All on 4/6/8, Crowns & Bridges, Veneers
Education
Ege University School of dentistry
Certified from British Academy of Cosmetic Dentistry
Clinical skills in advanced esthetic and implant dentistry
Dt. Kanun Mercimek
14 Years of Experience
DDS
Expertise
Implants, All on 4/6/8, Gum Surgery
Education
The University of Genoa
Has performed more than 9000 dental implants
Smile design, Empress and Zircon Coating treatments
Dental Tourism in Izmir, Turkey
Nestled between Asia and Europe, Turkey is notably the blend of both cultures.
Its ancient monuments, panoramic landscapes, and pleasant climate lure tourists.
Turkey
Its third-largest city, Izmir, is known as 'the city where the sun never sets' because of the sunshine it enjoys year-round. [7]
The Greeks discovered Izmir around 3000 BC, making it a historically rich tourist destination with many important archaeological sites.
While in Izmir, don't forget to try the famous and finger-licking delicacies that Turkish cuisine offers.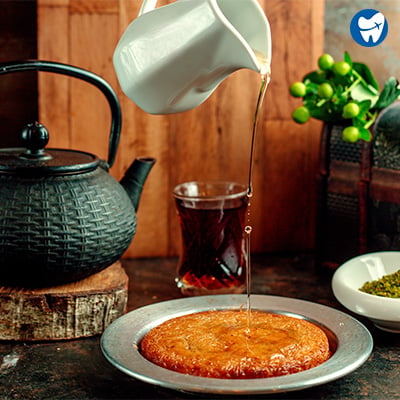 For more information, visit here.
How Do I Get to Izmir, Turkey?
By Air: You can take direct flight services from the UK to Izmir Airport.
By Road: Private vehicles with International driving licenses and other documents can reach Izmir via road.
By Water: Cruise ships and yachts from the UK bring tourists to the Port of Izmir.
Dental Crowns in Izmir Testimonials
Watch on YouTube: "Patient Review Dental Work in Turkey "
The level of care, attention to detail and customer service was beyond outstanding!
I am so happy with my teeth. The team is fantastic and very talented. They made me feel so comfortable throughout.
Conclusion
Dental Crowns in Izmir, Turkey lets you get the best of both worlds – leisure and dental care without creating a hole in your pocket.
Did we make you fall in love with Izmir? Plan your dental trip to Izmir, Turkey now!
FAQs
Dental Crowns in Izmir, Turkey cost an average of €200 whereas in the UK they can cost up to €900 on an average.
You can save up to 80% by getting your dental crowns from Izmir.
Here's a comparison of the prices of dental crowns in the UK and Izmir, Turkey-
| Type of Dental Crown | Cost in the UK | Cost in Izmir |
| --- | --- | --- |
| PFM crown (per unit) | €750 | €185 |
| Full ceramic | €880 | €265 |
| Zirconia crown | €1320 | €185 |
For traditional dental crowns, you have to stay in Izmir for about 5-10 days. However, you can expect to wait for more days, depending on your case.
Clinics with an in-house CAD/CAM system can deliver your dental crown on the same day.
Dental crowns from Izmir usually last between 5-10 years if you practice good oral hygiene.
The longevity also depends on other factors- the history of root canal treatment, tooth position, patient habits, and wear and tear of the dental crown.