Is the cost of dental care at home getting you down? Then do what thousands of other Americans and Canadians do – save up to 70% with our quality-checked dentists in Mexico and receive the same high standards of workmanship you would expect at home.
Mexico's enduring popularity as a tourist destination has also seen a surge in the number of dental tourists arriving here. Along with affordable prices and quality care, Mexico offers visitors everything from tranquil mountains, historical archaeological sites, picturesque old-world villages, modern cities and, of course, its stunning coastlines with breathtaking beaches and abundant marine life.
Mexico has a rich cultural heritage. Advanced ancient civilizations such as the Maya and the Aztec were here long before the first Europeans from Spain arrived in the 16th Century. Spain's colonization lasted some 300 years before Mexico was granted independence in 1821. Following independence, political and economic instability led to the Mexican Revolution in 1910, and the emergence of the existing political system.
The Ultimate Guide to Dentists in Mexico
Throughout the 20th and 21st centuries, tourism has been one of Mexico's largest industries. Mexico's fusion of European and Meso-American cultures, its colonial cities, ancient ruins and beach resorts have long enticed visitors to its unique attractions. The majority of visitors arrive from North America – attracted to Mexico's temperate climate, relatively short travel times and low cost of living.
More recently, Mexico has been at the forefront of medical and dental tourism. Historically US nationals, particularly from the South, Southwest and Southern California, have traveled over the border for discounted supplies, particularly pharmaceuticals. This has burgeoned into an industry and it is now commonplace for Americans and Canadians to travel to Mexico for dental and medical care.
Where is Mexico?
Bordered to the north by the United States of America and to the southeast by Belize and Guatemala, Mexico is surrounded by the Pacific Ocean, the Caribbean Sea and the Gulf of Mexico.
For dental patients, hundreds of daily flights throughout North America to Mexico's popular cities and resorts, as well as the multiple crossing points along the US-Mexican border, has made it a convenient, accessible destination.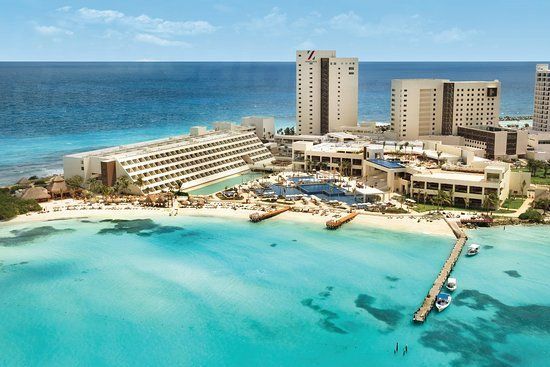 Where to Stay in Mexico
Depending on where and when you go Mexico has a variety of different types of accommodations suiting all budgets and tastes. Budget accommodation can be as little as $10 nightly; five-star hotels can often be had at than $100 a night. By booking through Dental Departures you may be able to get free or discounted hotel rates, dependent upon the type or amount of dental treatment you're planning.
Is Mexico Safe?
With very rare exceptions, yes. While Mexico has certainly suffered its share of social and political turmoil over the past ten years, it's the world's eighth most-traveled tourism destination. In 2016, more than 35 million business, leisure (and dental!) tourists from all over the US and the world visited Mexico without harm.
Most border and resort towns are safe providing you don't go looking for trouble, particularly at night. If you are seeking a higher level of security, most dental clinics offer free ground transportation to and from airports and train or bus stations. Your hotel or dental clinic can arrange reliable taxi service to and from restaurants or attractions you might want to visit.
Is the Quality of Dental Care in Mexico the Same as Back Home?
At Dental Departures, we can't stress enough the importance of finding a reputable clinic to ensure your treatment will be as good as you will find at home. Our quality checks ensure that Dental Departures' best clinics meet high standards across the board, taking into account dentist qualifications and safety measures regarding hygiene and equipment in the clinics.
Many of our dentists are members of the American Dental Association which means they are subject to the guidelines and codes of conduct that their American counterparts are.
Many myths surrounding dental treatment abroad are just that – with many clinics embracing new technologies and using top-notch materials that dentists at home use.
Let Dental Departures help. We only work with the most reputable clinics that have been background checked, pre-screened, and vetted for quality. Read reviews, search and compare prices. We guarantee you will receive the lowest price offered to any patient by all our clinics: no haggling is required. We can assist you in finding the best possible dental care and a great experience.
Do I Need to Speak Spanish?
No. Most of the dentists and docs in Mexico's best clinics cater to US and American patients and speak fluent English. If not, a dental assistant or staff member will be available to translate.
What Payment Methods Are Accepted?
While American currency is preferred by most dental offices, all the quality clinics accept traveler's checks, personal checks and credit cards. Credit card payments are typically subject to a small processing fee (typically around 3-4%). Inquire in advance which offices accept credit card payment.
What About Wheelchair Access?
Many of our dentists provide wheelchair accessible facilities and will arrange transport to and from your hotel to your appointment. Please contact us for further information and we will make sure you are served by one of our wheelchair-accessible clinics.